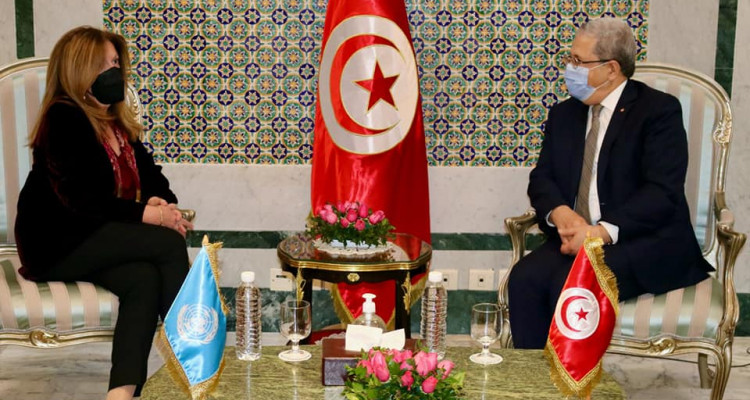 Libyan Cloud News Agency – Tunis
The United Nations and Tunisia stressed the importance of maintaining the momentum in Libya to push forward the political process, including holding elections as soon as possible.
This came during a meeting that brought together the Special Adviser to the Secretary-General of the United Nations on Libya, Stephanie Williams, and the Tunisian Foreign Minister, Othman Jerandi, in Tunis.
The two sides reviewed the latest developments in Libya and stressed the importance of maintaining the positive momentum in Libya to push the political process forward.
They also stressed the importance of the role of Libya's neighboring countries in supporting the Libyan people in their quest to achieve peace, security and stability.
Williams praised the important role played by Tunisia and its commitment to the stability of Libya, as well as the support it provides to the United Nations Support Mission in Libya.