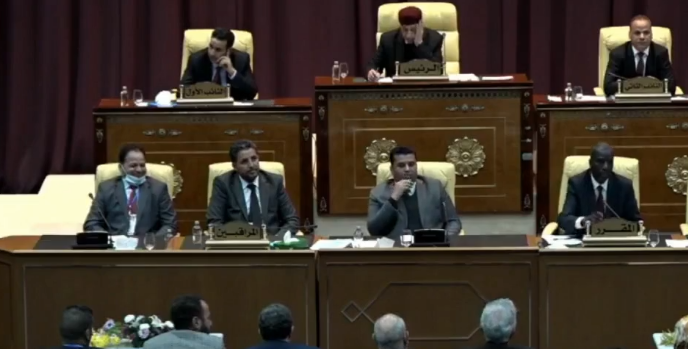 Libyan Cloud News Agency
The United Nations Support Mission in Libya (UNSMIL) welcomed the convening of a formal House of Representatives (HoR) session in Sirte on Monday to deliberate on the vote of confidence on the cabinet list proposed by Prime Minister-designate Abdulhamid Dabaiba.
UNSMIL said in a statement that it is pleased with the significant number of HoR members participating in the session.
UNSMIL commended HoR Speaker Agila Saleh and HoR members for convening a reunified session after many years of divisions and paralysis.
"This session is an important step towards meeting the long-standing aspiration of the Libyan people to reunify the country and all state institutions." Read the statement.
UNSMIL also acknowledged the efforts of all stakeholders who made this session possible, notably the (5+5) Joint Military Commission, local authorities and notable social actors in Sirte, the leadership of the Government of National Accord, the Libyan army and the recently selected interim executive authority.