Political Affairs
Tunisia is considering an oil-for-food deal with Libya
#Libyan_Cloud_News_Agency -Tunisia.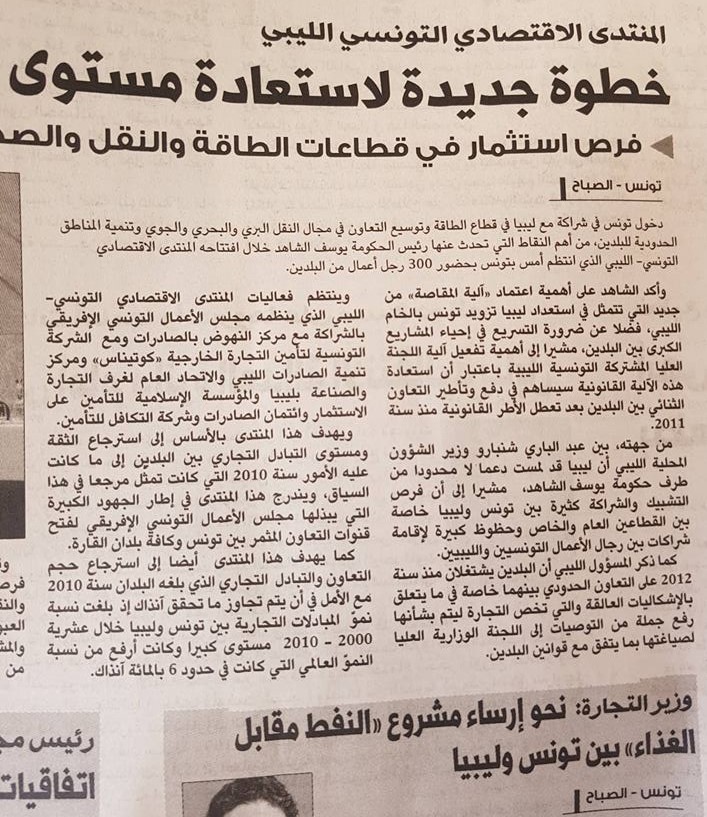 Tunisian Prime Minister, Yousef Al-Shahed, confirmed the importance of adopting the clearing system between the two countries. At the opening of the Libyan-Tunisian Economic Forum held in Tunis on September 27-28, he said that the Libyan parties were talking about the import of Libyan oil in exchange for the export of Tunisian goods and products .
He revealed the willingness to discuss the legal mechanisms to stimulate investment projects between the two countries in all fields to raise trade exchange to its previous level.
For his part, the Tunisian Minister of Commerce, Omar Bahi, said that the volume of trade exchanges between Tunisia and Libya exceeded three billion dollars, and expressed his desire to reach the figure of what was in 2010.
The Tunisian minister pointed out that he is considering the possibility of establishing an oil-for-food project with Libya. Tunisia is facing the problem of its growing energy deficit and Libya is receiving its needs of Tunisian goods, foodstuffs and consumption. He added that Tunisia is looking for a role in the reconstruction phase in Libya.