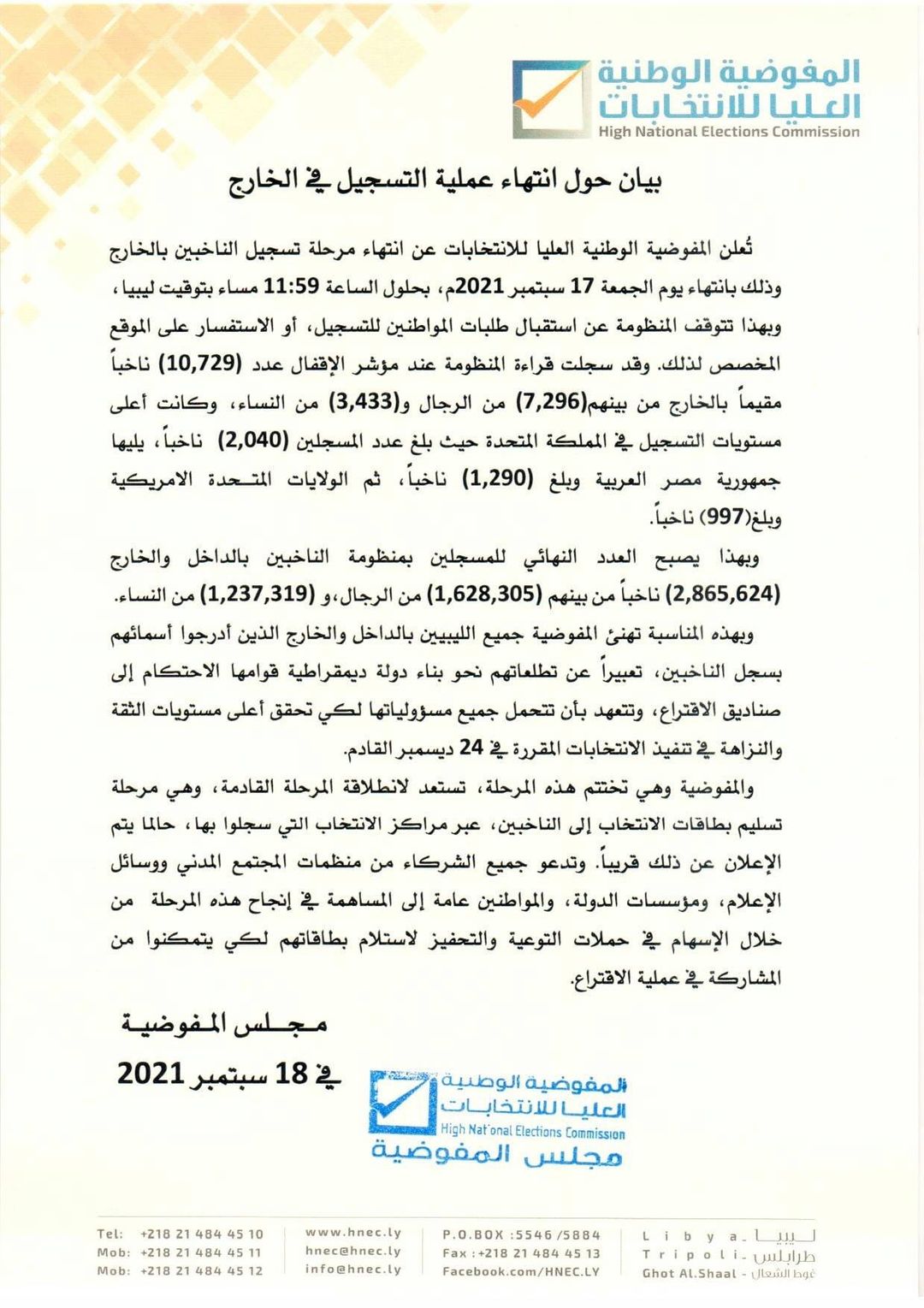 Libyan Cloud News Agency – Tripoli
The High National Elections Commission announced the end of the voter registration abroad on Friday, September 17.
The Commission indicated in a statement that 10,729 voters residing abroad, including 7,296 men and 3,433 women, have registered.
It clarified that the highest numbers of registration were in the United Kingdom with 2,040 registered voters, followed by Egypt with 1,290 voters, and then the United States of America with 997 voters.
The Commission declared that the total number of registered voters at home and abroad reached 2,865,624.