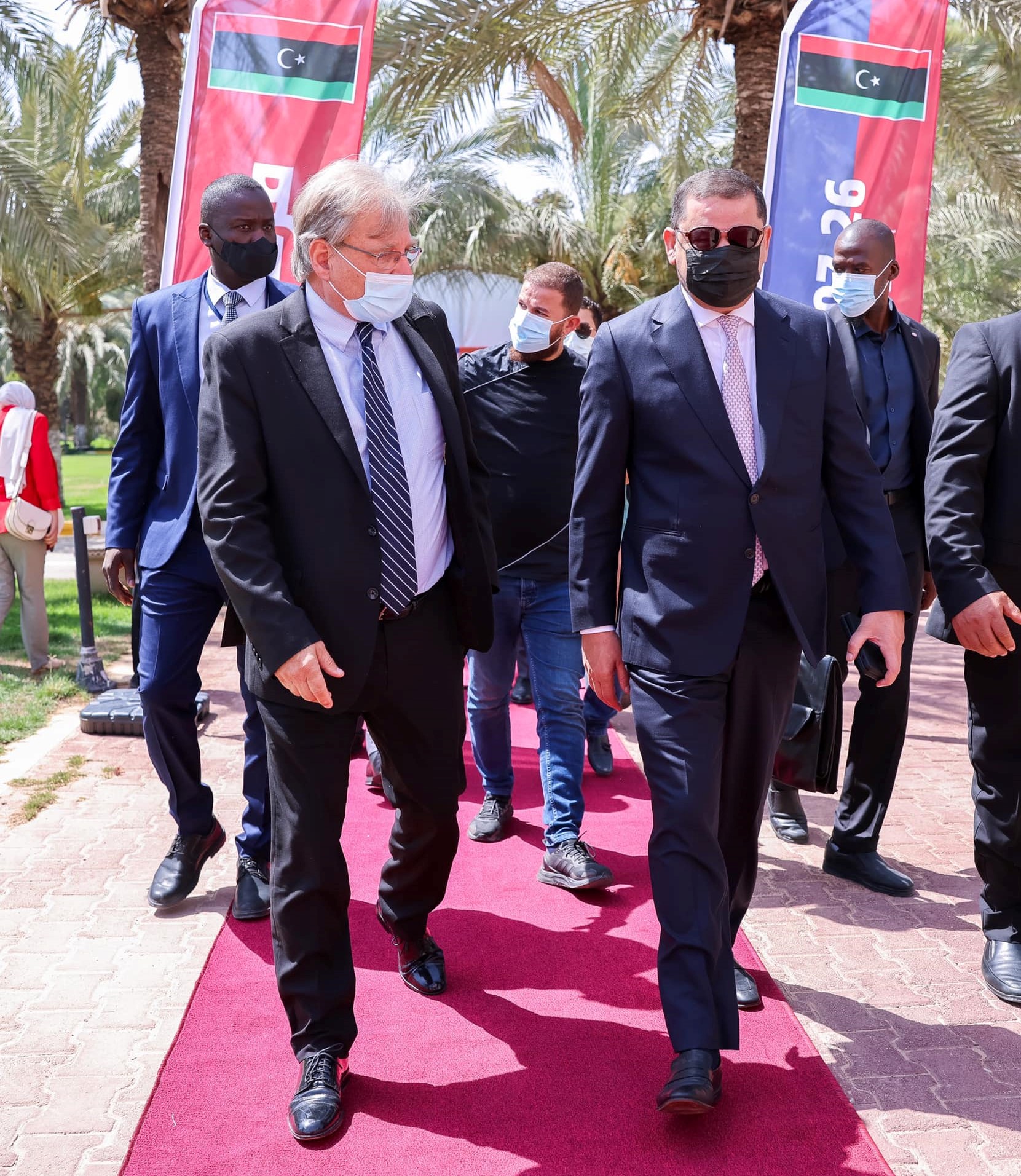 Libyan Cloud News Agency – Tripoli
The US Special Envoy and Ambassador to Libya, Richard Norland, accompanied by Deputy Assistant Secretary of State, Eric Meyer, arrived in Tripoli on Monday.
Both US officials will hold discussions on relations and cooperation between Libya and the United States of America, and the path towards the December 24 elections.
This is the ambassador's sixth visit to Libya and the second to Tripoli since he assumed his duties in Libya, and the first by the Deputy Assistant Secretary of State to Libya.
The visit schedule includes a meeting with the Prime Minister of the Government of National Unity Abdul Hamid Al-Dabaiba, two members of the Presidential Council Moussa Al-Koni and Abdullah Al-Lafi and the head of the High Council of State Khaled Al-Mishri, to discuss the political developments in Libya and to emphasize the steps that must be carried out to ensure the success of the upcoming December elections.
On the sidelines of the visit, Norland and Meyer participated in a round table discussion with the participation of the American Chamber of Commerce in Libya and a number of American companies operating in Libya on how to continue the work of these companies that employ thousands of Libyans and expand job opportunities for them.