Political Affairs
The Undersecretary of the Ministry of Foreign Affairs met with the Italian Ambassador to Libya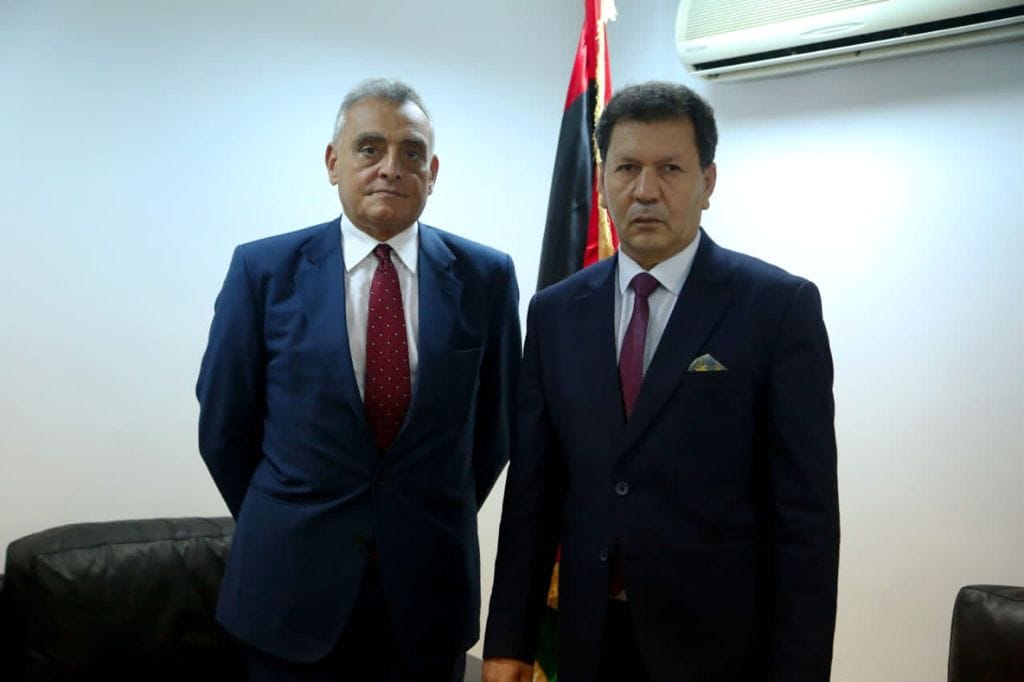 Libyan Cloud News Agency – Tripoli
The Undersecretary of the Ministry of Foreign Affairs for Political Affairs, Mohamed Issa, held a meeting with the Italian Ambassador to Libya, Giuseppe Buccino.
The two sides reviewed issues of joint concern, including the Libyan-Italian friendship treaty and illegal immigration.
The Italian ambassador confirmed that his country's embassy in Tripoli will start granting visas to Libyan citizens in the near future, expressing his endeavors to consolidate bilateral relations between the two countries in various fields, to serve the interest of the two friendly peoples.