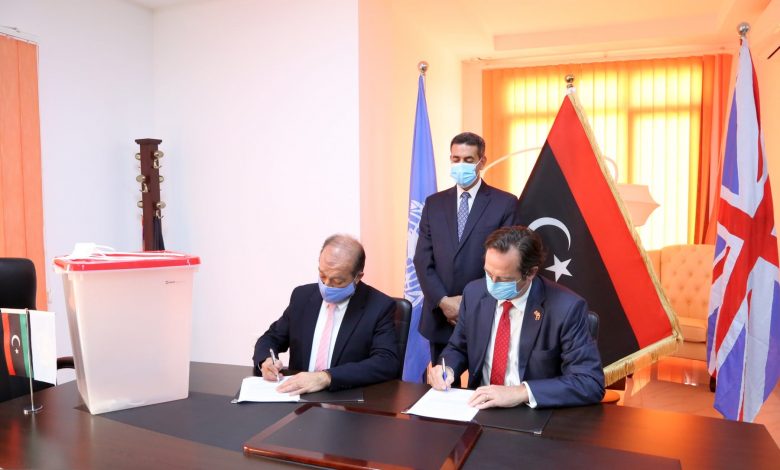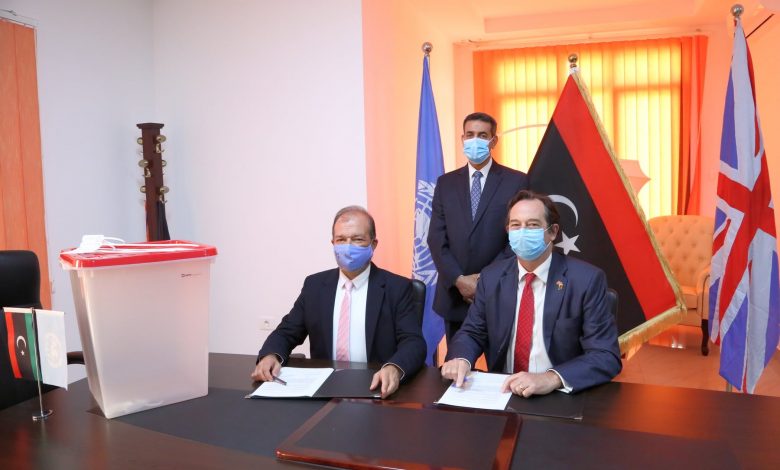 Libyan Cloud News Agency – Tripoli
The United Nations Development Programme (UNDP) Resident Representative in Libya, Gerardo Noto, and the United Kingdom (UK) Ambassador to Libya, Nicholas Hopton, signed an agreement by which the UK increases its contribution with approx. US$ 341,454 (GBP 250,000) to support UNDP's 'Promoting Elections for the People of Libya' project, raising the total funds from UK to the project to $734,124.
The project will be implemented in partnership with The United Nations Support Mission in Libya (UNSMIL), and it aims at strengthening the capacity of the High National Elections Commission (HNEC) to organize the national elections on 24 December 2021.
The agreement was signed on Thursday at the Headquarters of HNEC in Tripoli in the presence of HNEC Chairman Emad Al-Sayah.
Al-Sayah stated that HNEC is ready to implement elections, underscoring the need for the legal framework established in time."
Ambassador Hopton said that the UK fully supports HNEC as it prepares for elections in December this year as UNDP project provides invaluable assistance and expertise.
Noto stated that UNDP together with UNSMIL are fully supportive of HNEC to conduct national elections on 24 December 2021, continuing the assistance that has been providing to HNEC since 2012.