Political Affairs
The Supreme Council of the Amazigh expressed rejection of the draft constitution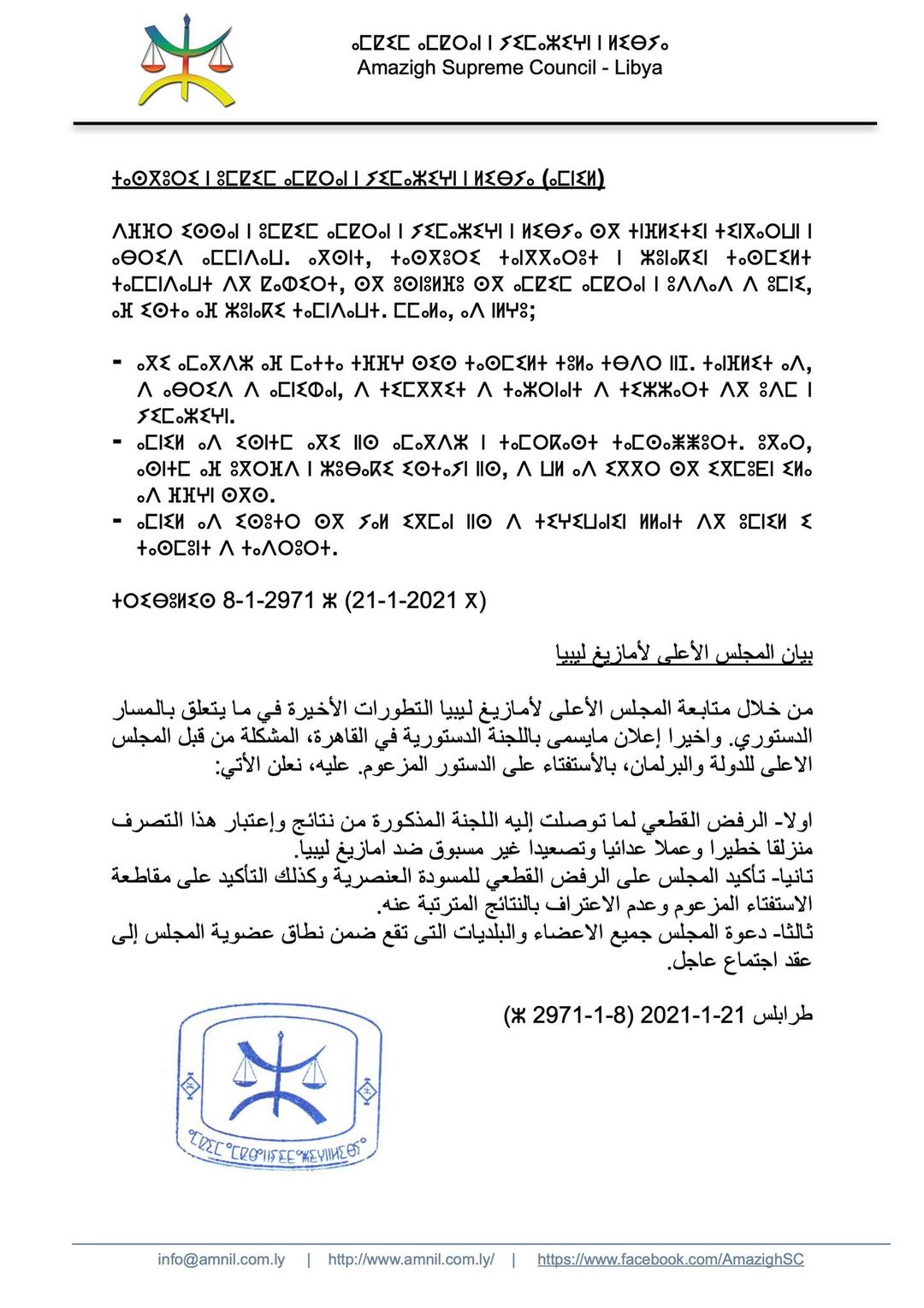 Libyan Cloud News Agency
The Supreme Council of the Amazigh of Libya has issued a statement on the recent developments regarding the constitutional process.
The council announced in a statement its rejection of the results reached by the Constitutional Committee formed by the High Council of State and the House of Representatives.
The council considered the referendum on the constitution is a dangerous step, hostile act and an unprecedented escalation against the Amazigh of Libya, stressing its categorical rejection of the draft constitution.
It confirmed that it will boycott the referendum and it will not recognize the results.