Political Affairs
The Prime Minister of the Government of National Unity met with UN Secretary-General in New York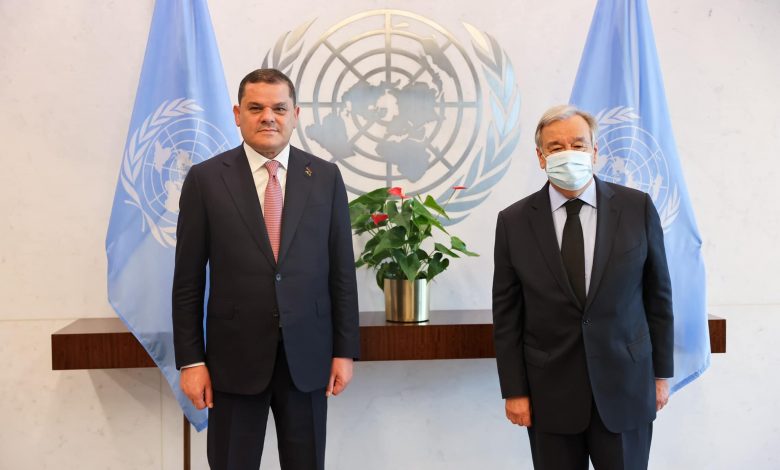 Libyan Cloud News Agency – New York
The Prime Minister of the Government of National Unity, Abdel Hamid Al-Dabaiba, met with the Secretary-General of the United Nations, Antonio Guterres, in New York.
During the meeting, they reviewed the latest political developments in in Libya and the international efforts to support Libya's progress towards stability and elections.
The two sides also discussed the human rights and health conditions in the country in light of the Coronavirus pandemic.