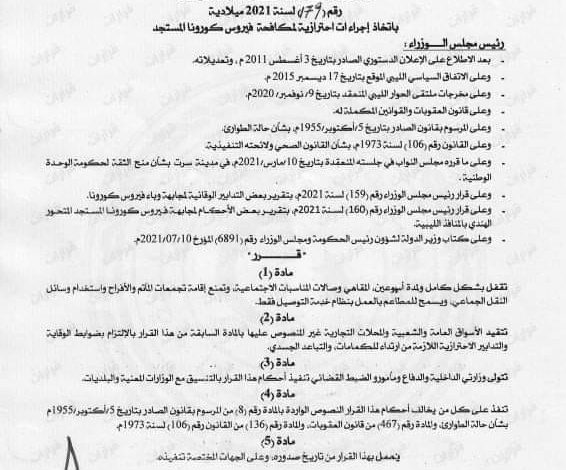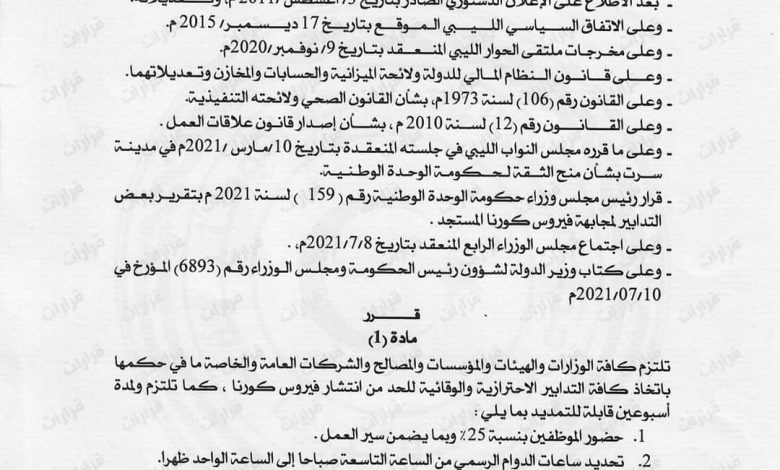 Libyan Cloud News Agency – Tripoli
The Prime Minister of the Government of National Unity (GNU) Abdul Hamid Al-Dabaiba issued resolution No. 179 regarding taking precautionary measures to confront the Coronavirus.
According to the resolution, cafes and social event halls will be closed for two weeks, and funerals, weddings and public transportation will be suspended for the same period.
Al-Dabaiba also issued another resolution requiring all ministries, government institutions, and public and private companies to take all preventive measures to limit the spread of the Coronavirus.
Al-Dabaiba set the working hours in the government institutions from 9:00 to 13:00 with the presence of 25% of employees in each institution.