Political Affairs
The Presidential Council reviews the economic situation with the Minister of Finance in the Government of National Unity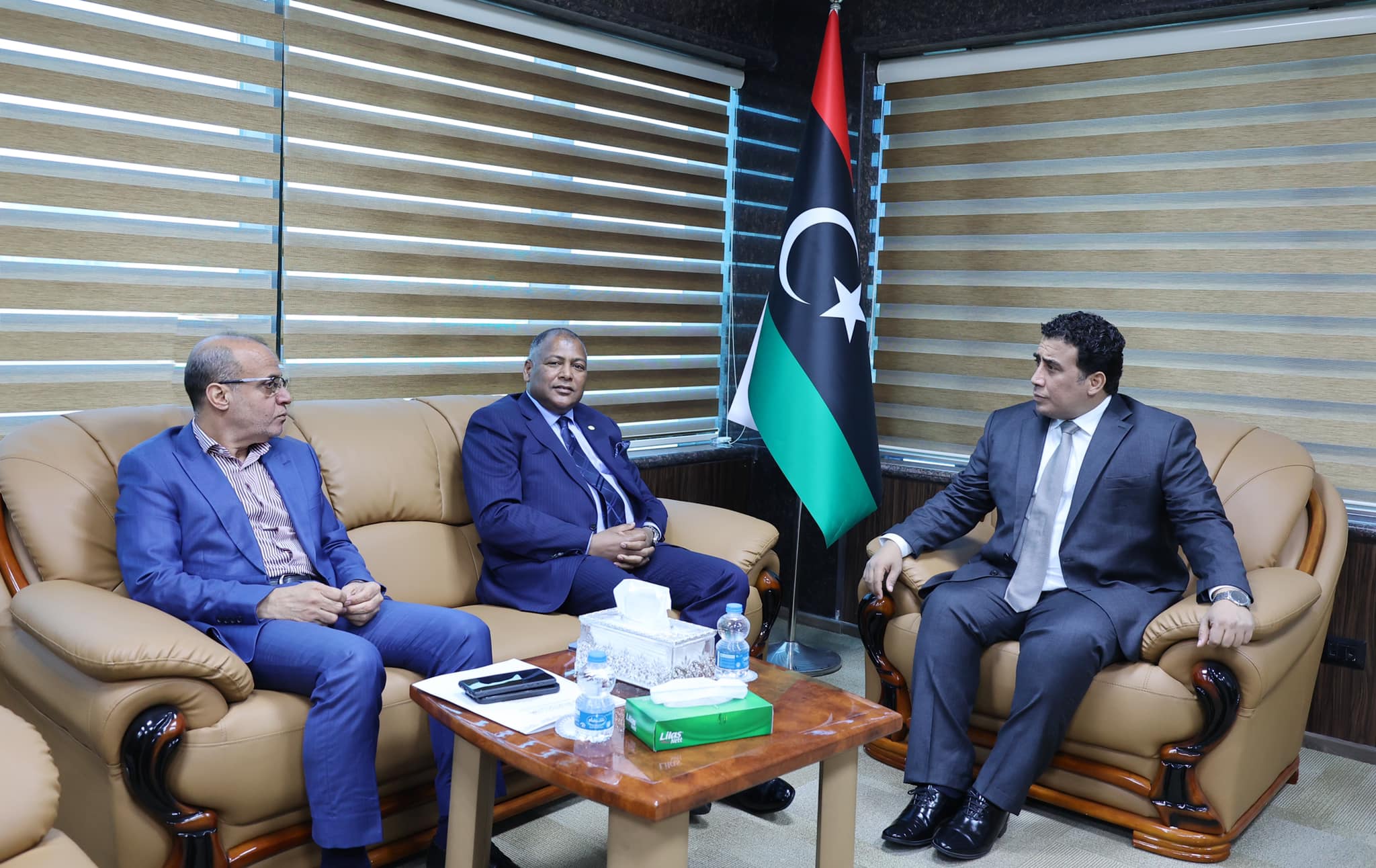 Libyan Cloud News Agency – Tripoli
The Head of the Presidential Council, Mohamed Al-Menfi, and his deputy, Abdullah Al-Lafi, met the Minister of Finance in the Government of National Unity, Khaled Al-Mabrouk.
The three officials reviewed the results of Al-Mabrouk's participation in the spring meetings of the Board of Governors of the World Bank and the International Monetary Fund in the United States, and the results of his meeting with the US Deputy Assistant Secretary of the Treasury for Africa and the Middle East, Eric Meyer.
They also reviewed the financial situation of the government and ways to overcome the difficulties experienced by the citizens and the repercussions of the global economic crisis on the economic situation of the country.