Political Affairs
The Presidential Council meets representatives of the western region in the Joint Military Committee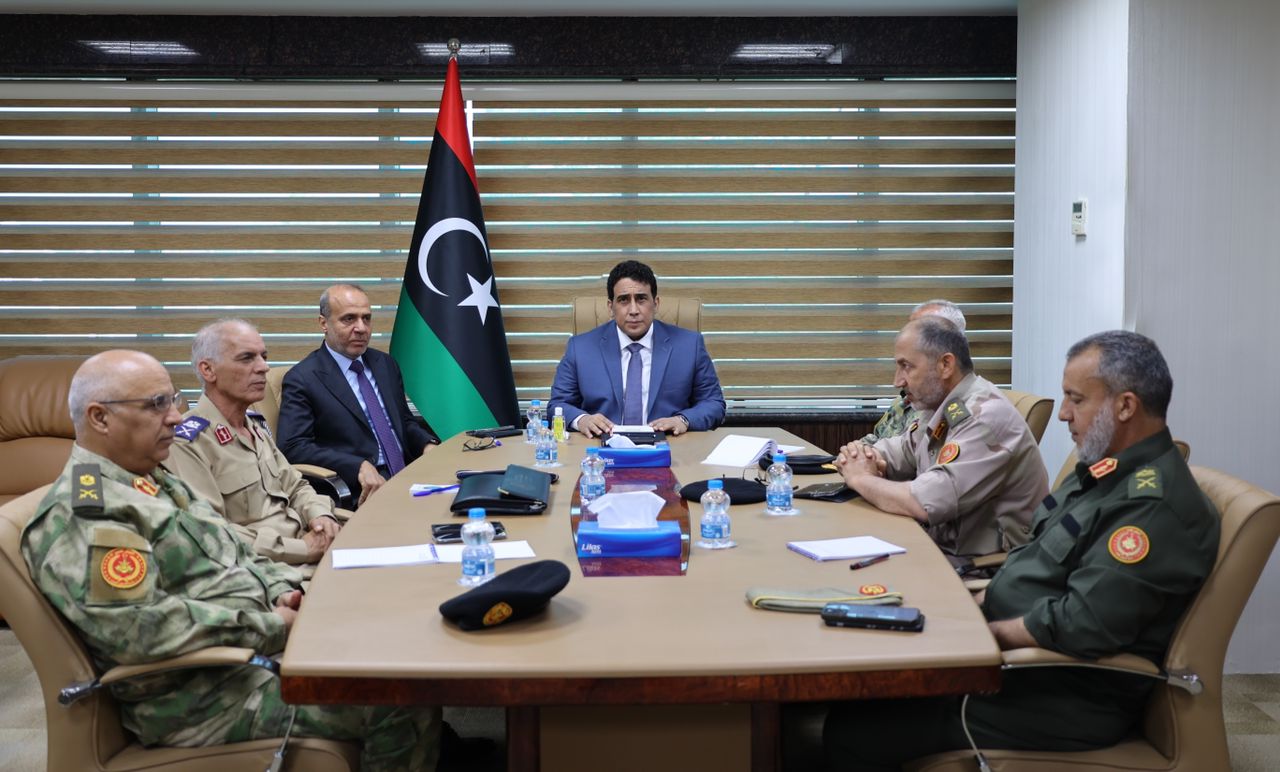 Libyan Cloud News Agency – Tripoli
The Head of the Presidential Council, Mohamed Al-Menfi, and member of the Council, Abdullah Al-Lafi, in their capacity as the Supreme Commander of the Libyan Army, met in Tripoli on Sunday with representatives of the western region in the Joint Military Committee 5+5.
The representatives reviewed the results of their meeting with their counterparts from the eastern region, which was recently hosted by the Spanish government under UN auspices.
The attendees addressed the obstacles facing the committee's work and ways to solve them.
It is noteworthy that preparations are underway to hold a meeting of the Joint Military Committee 5+5 in the Tunisian capital on June 7-8.