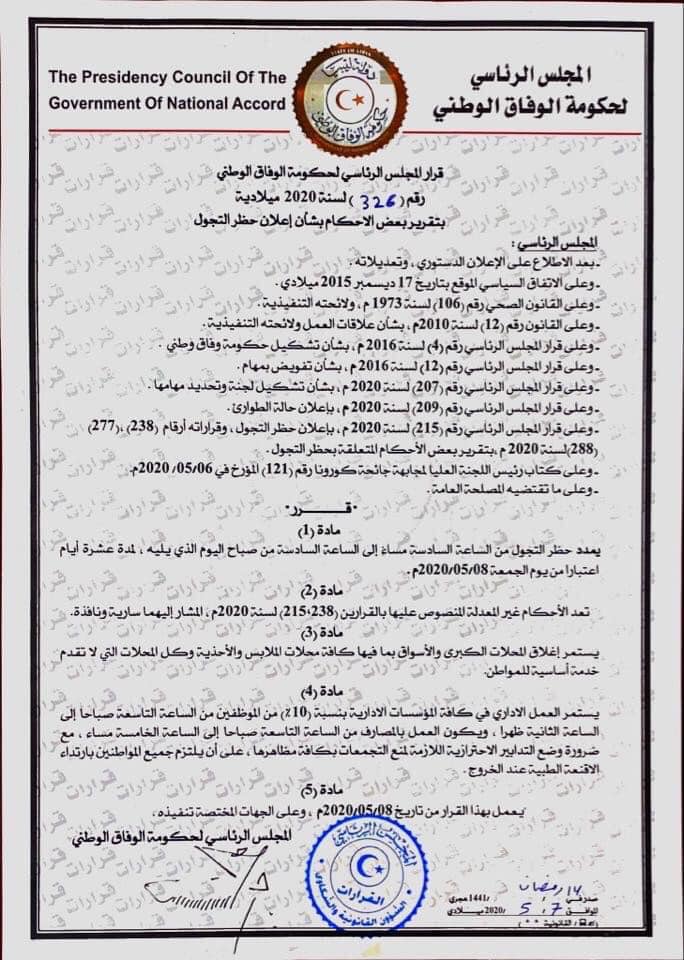 Libyan Cloud News Agency – Tripoli
The Presidential Council of the Government of National Accord has issued a new resolution extending the lockdown for another ten days.
The new lockdown will be effective as from Friday, May 08, from 06:00 in the evening until 06:00 in the morning.
The resolution also set the working time at government institutions from 09:00 in the morning until 12:00 in the afternoon while banks will stay open until 05:00 in the evening.