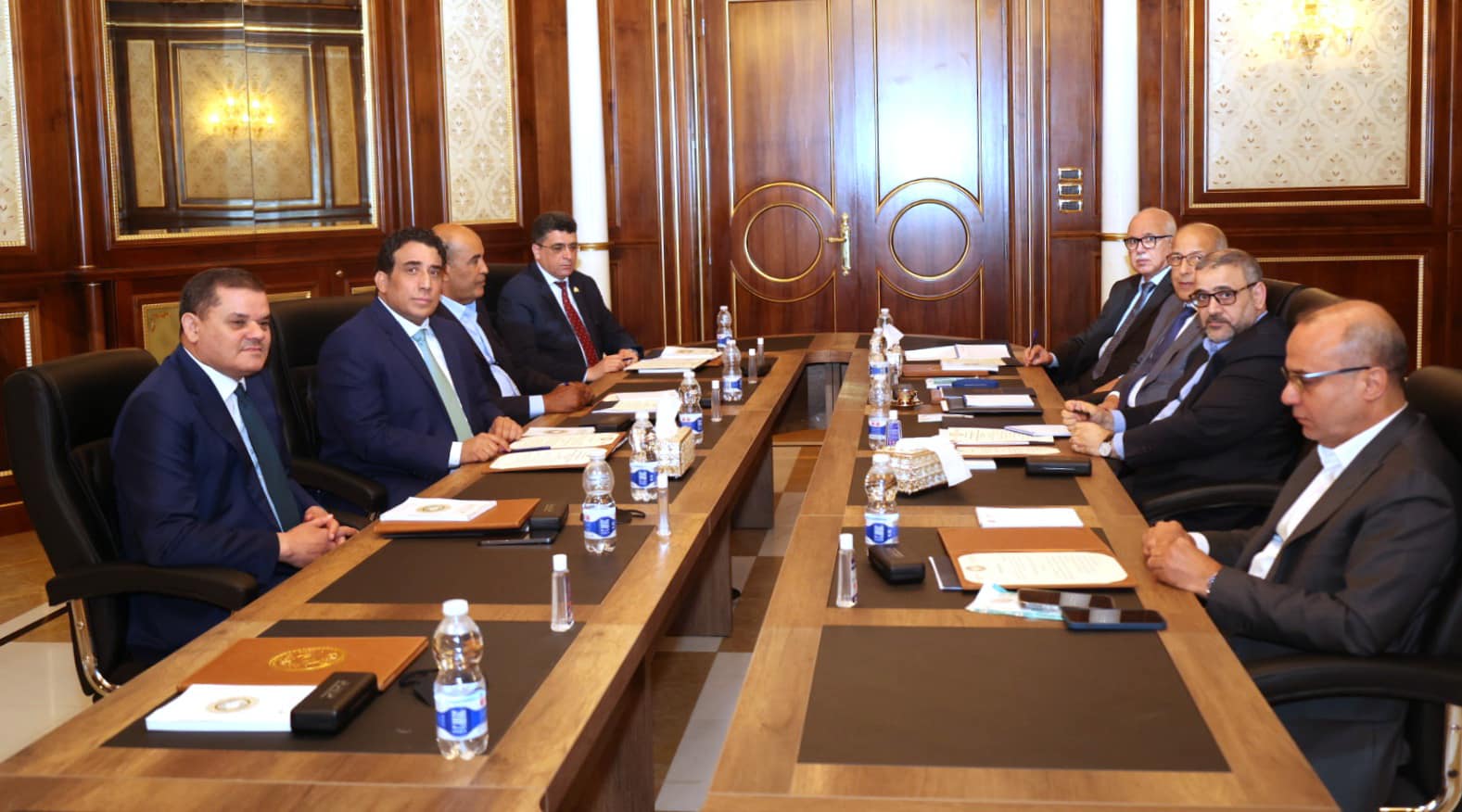 Libyan Cloud News Agency – Tripoli
The Head and members of the Presidential Council chaired the third follow-up meeting in Tripoli on Thursday, in the presence of the Prime Minister of the Government of National Unity Abdul Hamid Al-Dabaiba, the President of the High Council of State Khaled Al-Mishri, the Governor of the Central Bank of Libya Al-Siddiq Al-Kabeer, the President of the Audit Bureau Khaled Shakshak, and the Chairman of the Administrative Control Authority Suleiman Al-Shanti.
The attendees discussed the measures taken in the incident of the fuel tanker explosion in the municipality of Bint Bayah, and followed up on the public affairs of the state during the first half of 2022.
They also followed up on the steps of disclosure and transparency by the Central Bank of Libya and the Ministry of Finance.