Political Affairs
The Presidential Council called the government to continue in its work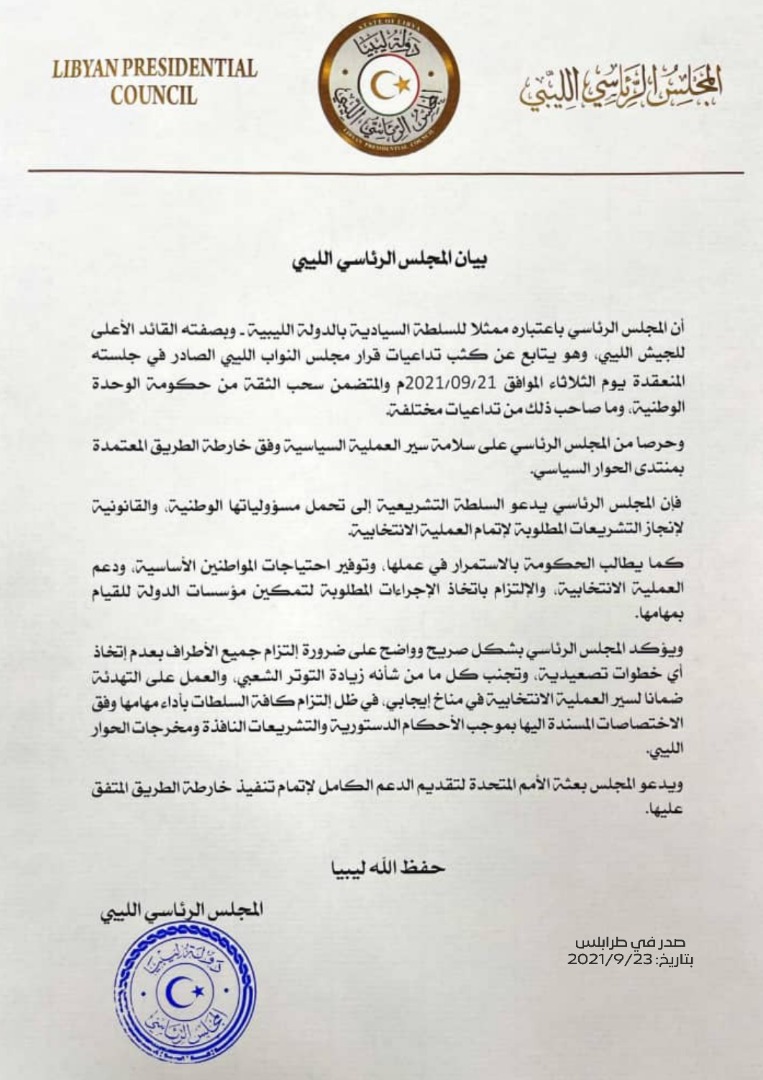 Libyan Cloud News Agency – Tripoli
The Presidential Council called on the legislative authority to assume its national and legal responsibilities to implement the legislations required to complete the electoral process.
The council also called in a statement on the government to continue its work to provide the basic needs of citizens and support the electoral process.
It called for calm and urged all parties to refrain from further escalation to ensure that the electoral process proceeds in a positive atmosphere.
The call of the Presidential Council comes in response to the decision of the House of Representatives to withdraw confidence in the Government of National Unity.