Political Affairs
The Presidential Council and the High Council of State discuss the political process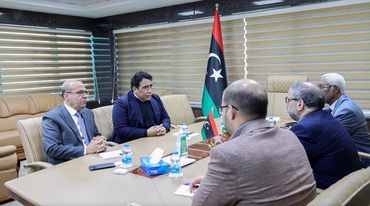 Libyan Cloud News Agency – Tripoli
The presidency offices of the Presidential Council and the High Council of State held a joint meeting in Tripoli on Monday to discuss the political process.
During the meeting, they welcomed the rapprochement between the House of Representatives and the High Council of State.
The participants in the meeting also expressed support for the road map, calling for the need to maintain momentum to hold elections on a correct constitutional framework.