Political Affairs
The new Bangladeshi ambassador to Libya presented a copy of his credentials to Libyan Foreign Minister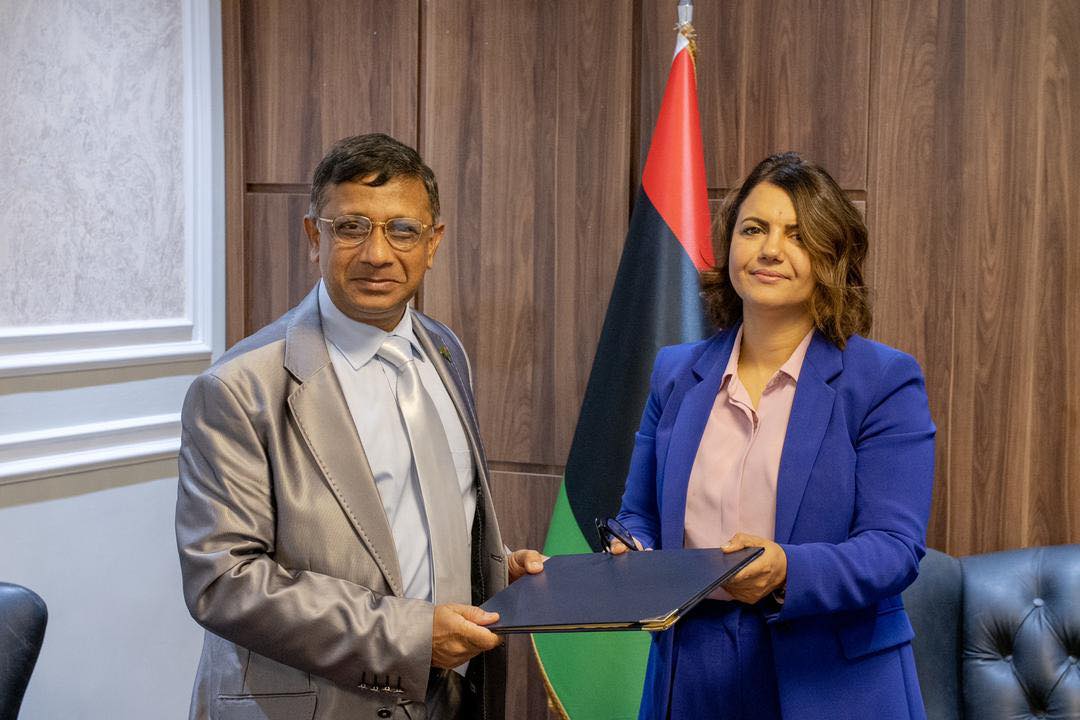 Libyan Cloud News Agency – Tripoli
The new Bangladeshi ambassador, Shamim Al-Zaman, presented a copy of his credentials as his country's ambassador to Libya to the Minister of Foreign Affairs and International Cooperation, Najla Al-Manqoush, in Tripoli on Tuesday.
Al-Zaman expressed his country's aspiration and keenness to develop relations and cooperation between the two countries in various fields, stressing that there are great opportunities for cooperation, especially in the field of agriculture.
He also extended an invitation to Al-Manqoush to visit Bangladesh.
Al-Manqoush wished the ambassador a pleasant stay in Libya, stressing that he would receive all cooperation from the Libyan side to perform his duties.