Political Affairs
The National Human Rights Commission calls on all military parties to support the work of emergency teams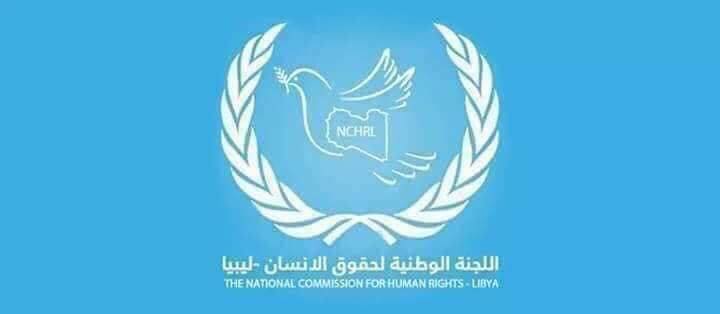 #Libyan_Cloud_News_Agency- Tripoli.
The National Human Rights Commission warned that two and a half million people in Tripoli and its environs were exposed to direct danger as a result of the armed confrontations in the southwest and west of the city. Rockets and indiscriminate bullets on neighborhoods hit civilian and residential areas.
Need for ceasefire to evacuate civilians The commission reiterated its appeal to all military sides in the areas of clashes in southern Tripoli to respond to the urgent humanitarian demands of the ceasefire and the humanitarian truce in order to secure the evacuation of civilians, and injured persons in the areas of clashes (namely in the areas of Wadi Al-Rabea, Ain Zara, Khallet Al Furjan).
Ambulance and emergency and the Libyan Red Crescent. The National Human Rights Commission also called on all military parties to ensure that detainees and prisoners are treated properly and that they are not subjected to torture, as stipulated in the Geneva Convention relative to the Treatment of Prisoners of War.
The commission requested the Minister of the Interior of the Government of National Accord GNA to stop its arbitrary measures by issuing arrest and detention orders against supporters of the Libyan army in the city of Tripoli and the western region. Call for international humanitarian support The commission stressed on the need to stop any arbitrary arrests based on political or social affiliations. It called on international and humanitarian agencies and organizations to expedite the provision of humanitarian, medical and relief assistance to cover the urgent basic needs of displaced people from areas of clashes in Tripoli and to support medical and health centers in the capital and the western region.