Political Affairs
The Ministry of Interior condemns the arrest of citizens at Mitiga Airport in Tripoli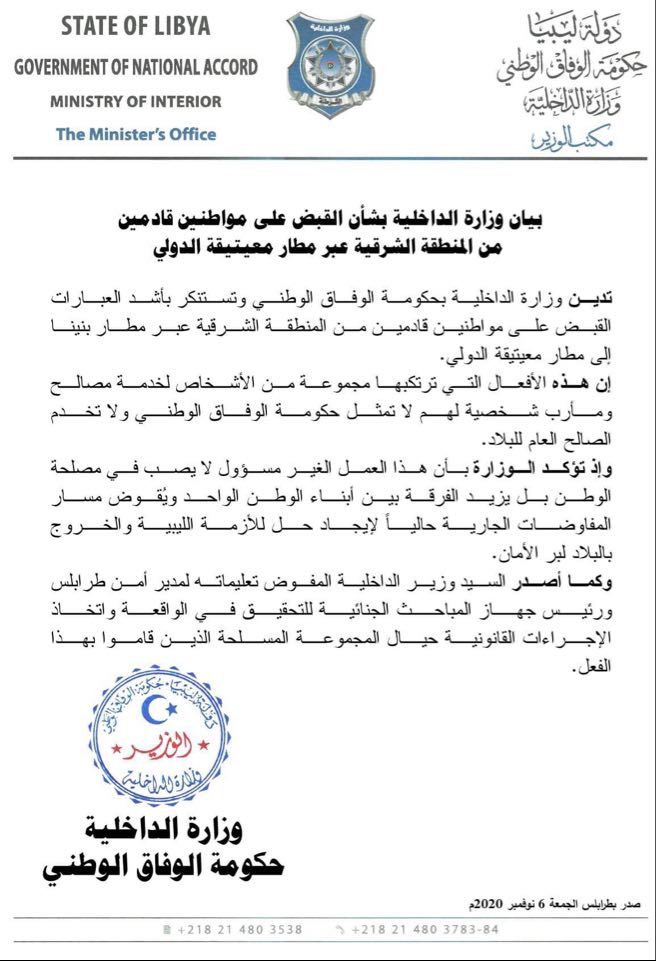 Libyan Cloud News Agency – Tripoli
The Ministry of Interior of the Government of National Accord condemned the arrest of citizens at Mitiga Airport in Tripoli coming from Benina Airport in Benghazi.
The Ministry said in a statement that these acts are committed by an armed group to serve their personal interests, confirming that they do not represent the Government of National Accord.
It added that these irresponsible acts increase the division, harm the interest of the country and undermine the ongoing negotiations to resolve the Libyan crisis.
The Minister of Interior instructed the Tripoli Security Director and the head of the Criminal Investigation Department to investigate the incident and take legal measures against the armed group.