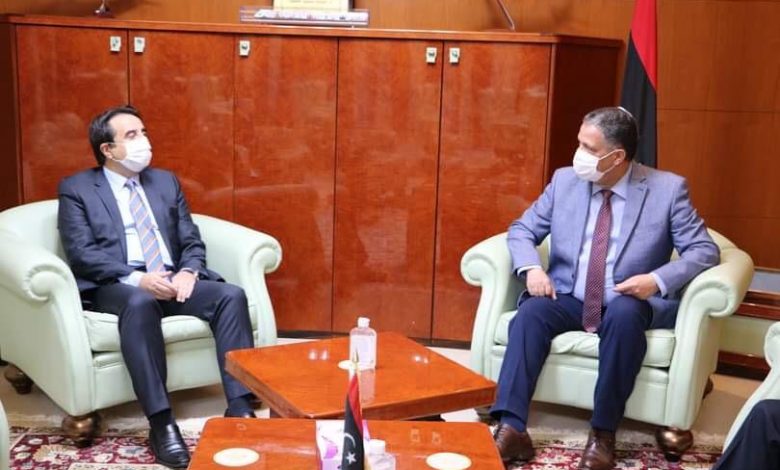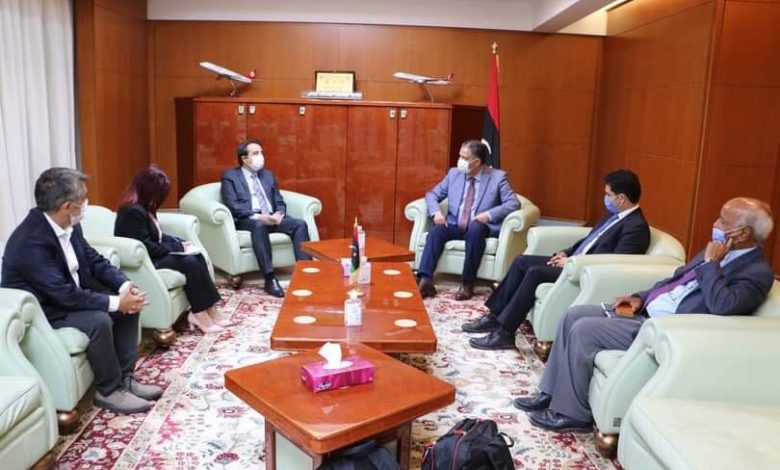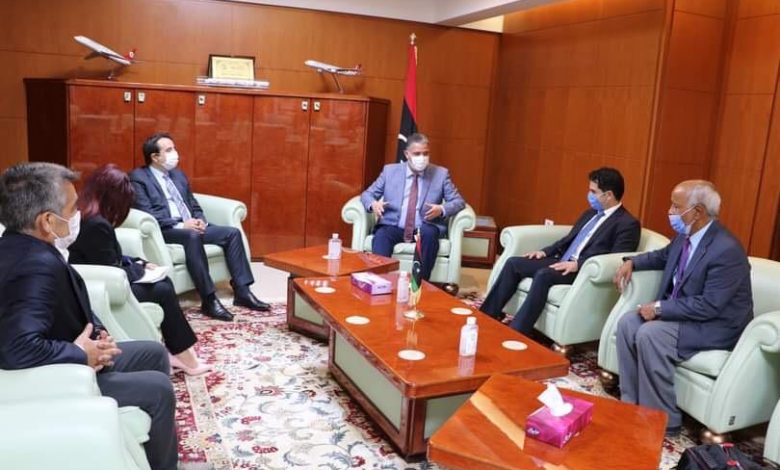 Libyan Cloud News Agency – Tripoli
The Minister of Transport, Milad Matouq, received on Tuesday in Tripoli the Ambassador of Turkey to Libya.
The meeting discussed the latest developments related to the return of Turkish companies in the field of airports, roads and ports to resume work after a hiatus of several years due to the situations in Libya, as well as the contribution of these companies to rebuild the transportation infrastructure in Libya.
During the meeting, the two sides reviewed the planned visit of Turkish Airlines to Libyan airports to assess the approved measures regarding the resumption of flights to Libya, in addition to the training program for air safety inspectors of the Civil Aviation Authority in Turkey, which will be coordinated by the Turkish civil aviation authorities.
The General Director of the Turkish Albayrak Group and the head of the Libyan Civil Aviation Authority attended the meeting.