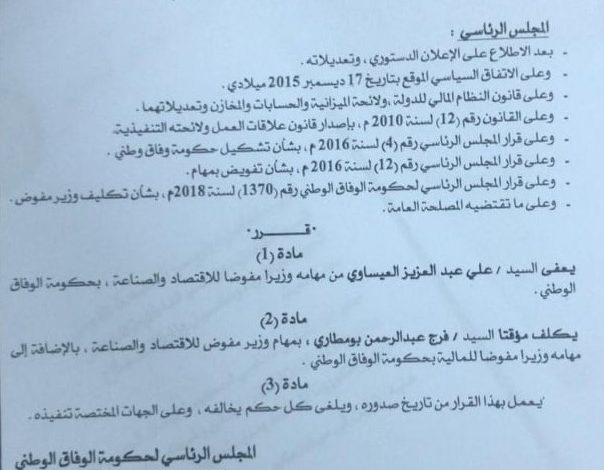 Libyan Cloud News Agency – Tripoli
Social media pages have circulated a decision by the head of the Presidential Council to dismiss the Minister of Economy and Industry, Ali al-Issawi.
According to the circulated decision, the Minister of Finance, Faraj Boumtari, was temporarily assigned as the Minister Economy and Industry, in addition to his current duties.
Ali al-Issawi commented on the circulated decision saying he was not formally informed of his dismissal and that he only heard of it on social media.