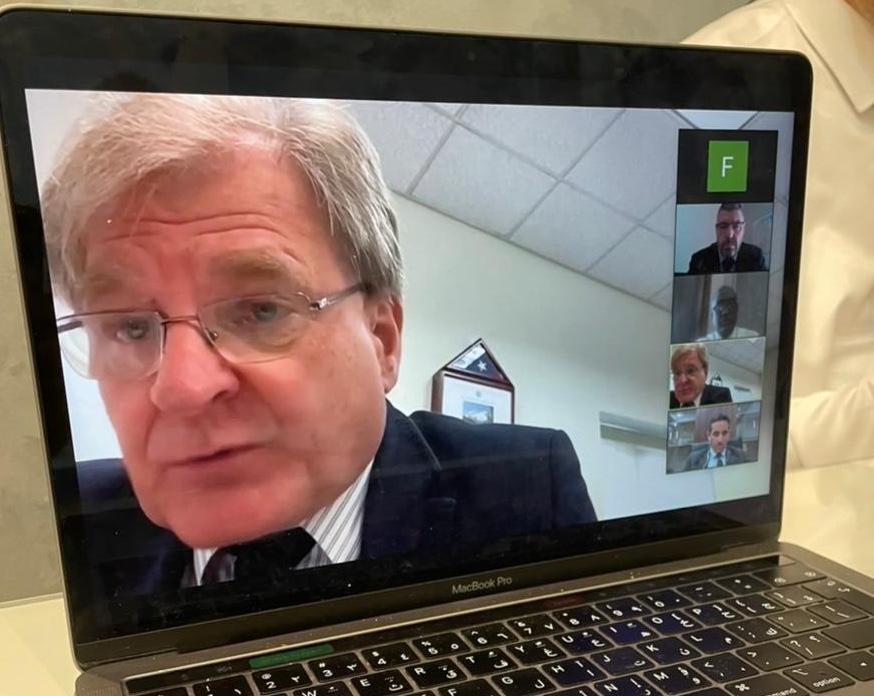 Libyan Cloud News Agency – Tripoli
The Economic Working Group, formed by the Prime Minister of the Government of National Unity, held a virtual meeting on Wednesday.
The meeting included Minister of State for Economic Affairs Salama Al-Ghwail, Minister of Economy and Trade Mohammed Al-Hawij, Minister of Finance Khaled Al-Mabrouk, Minister of Planning Fakher Abu Farna, Director of the Government Department of Foreign Affairs and International Cooperation Al-Taher Al-Baaour, and Economic Adviser and Coordinator of the Economic Task Force Mohamed Al-Darwish, in addition to the US ambassador to Libya Richard Norland, the Egyptian ambassador Mohamed Abu Bakr, the head of the European Union mission Jose Sabadell, and representatives from the United Nations Support Mission in Libya.
The participants discussed the obstacles facing the approval of the public budget.
The Minister of State for Economic Affairs Salama Al-Ghwail appealed to the Economic Working Group to play a role in achieving political consensus, which will positively reflect on the approval of the budget and heal the rift between the Libyan parties.