Political Affairs
The Libyan Government suspends requests from Italian journalists to visit the eastern and southern regions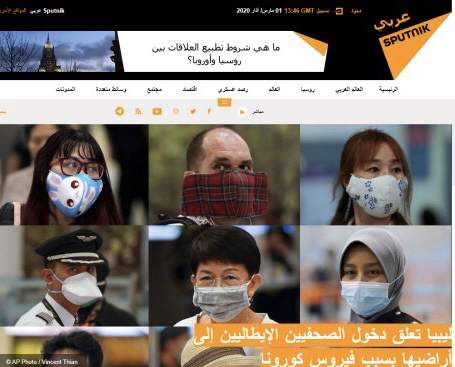 Libyan Cloud News Agency – Benghazi
The director of Foreign Media Department at the Libyan Ministry of Foreign Affairs and International Cooperation of the Libyan Government in Benghazi, Malik al-Sharif, has announced the temporary suspension of journalists' accreditation from Italy, as a precautionary measure due to the outbreak of coronavirus in some Italian cities.
He said in a statement to Sputnik that the suspension came after receiving a number of requests by a group of Italian media outlets to visit the eastern and southern regions of Libya.
He stressed that that the suspension of journalists' accreditation is a national duty to preserve the safety of citizens.
The death toll of the coronavirus in Italy hit 29 on Saturday, while the number of affected people exceeded 1000.