Political Affairs
The Libyan ambassador in Sofia meets the Bulgarian Minister of Labor and Social Policy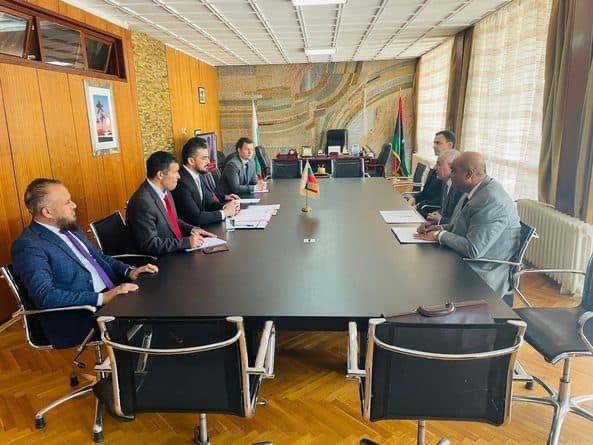 Libyan Cloud News Agency – Sofia
The Libyan ambassador in Bulgaria, Miftah Al-Derini, held a meeting at the Libyan Embassy in Sofia with the Bulgarian Minister of Labor and Social Policy, Georgi Gyokov.
The two sides signed an agreement for cooperation in the field of pension systems, social security and training, and agreed to exchange experiences in the field of legislation, labor rights and health care.
They also discussed the bilateral relations and ways of enhancing them to cover several fields, including the possibility of registering Libyan students at the Bulgarian-German Center for Vocational Training of the Bulgarian Ministry of Labor and Social Policy.