Political Affairs
The High National Elections Commission signs MoU with the Libyan Media Corporation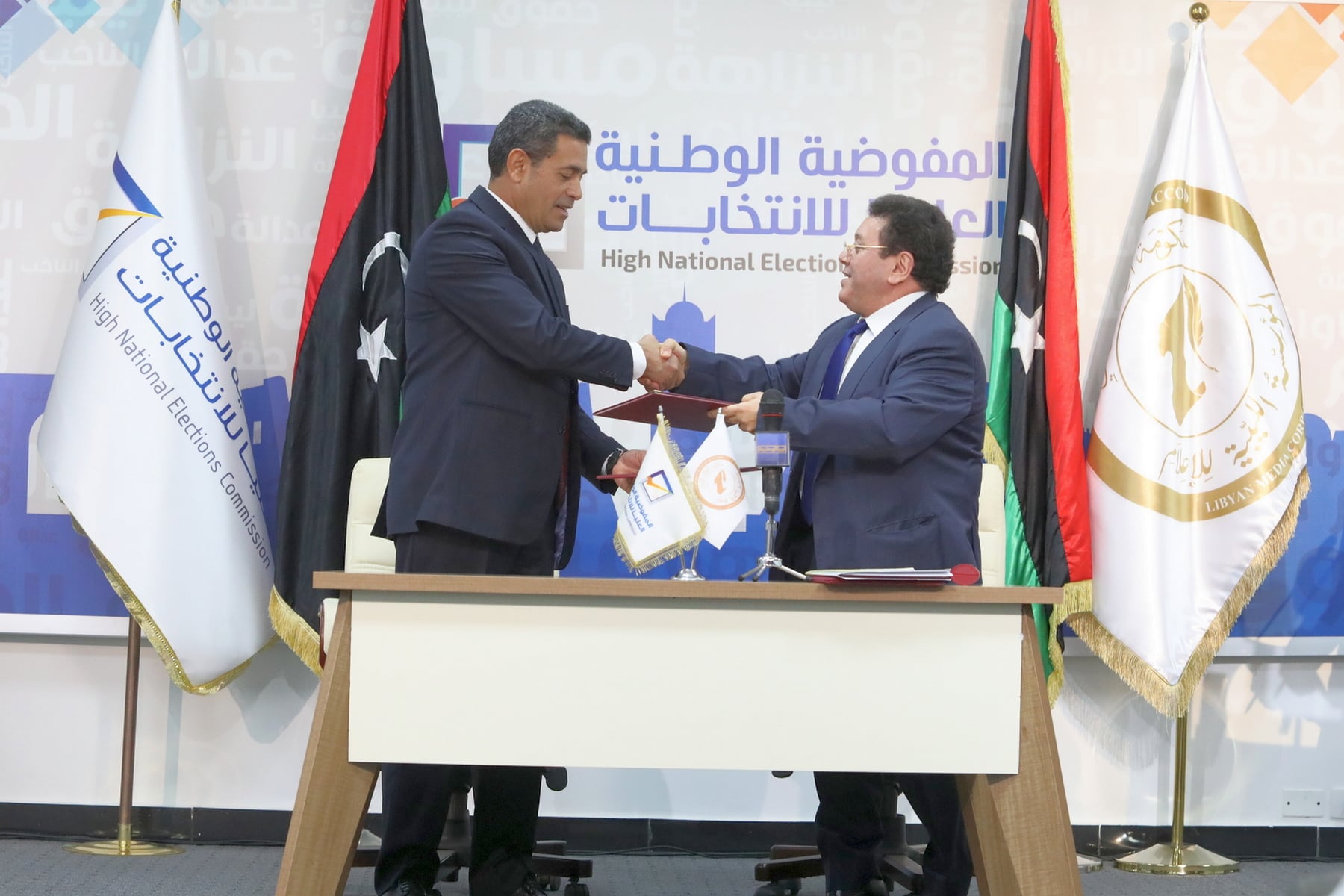 Libyan Cloud News Agency – Tripoli
The High National Elections Commission (HNEC) and the Libyan Media Corporation (LMC) signed a Memorandum of Understanding (MoU) on Thursday, as part of the two parties' efforts to raise the levels of political and electoral awareness and support the democratic path in Libya.
The HNEC president, Imad Al-Sayeh, and the head of the LMC, Mohammad Baiyou, signed the MoU.
Al-Sayeh stressed the importance of this partnership in promoting the electoral process and raising the national awareness to support effective political participation, noting that this MoU will enter into force in January 2021.
According to the terms of the MoU, the two sides will exchange experiences and develop media and awareness campaigns for the HNEC.
The High National Commission had previously announced its intention to open communication channels with all its main partners and to intensify its awareness-raising efforts in preparation for the elections on December 24, 2021.