Political Affairs
The High Council of State rejected the election law issued by the House of Representatives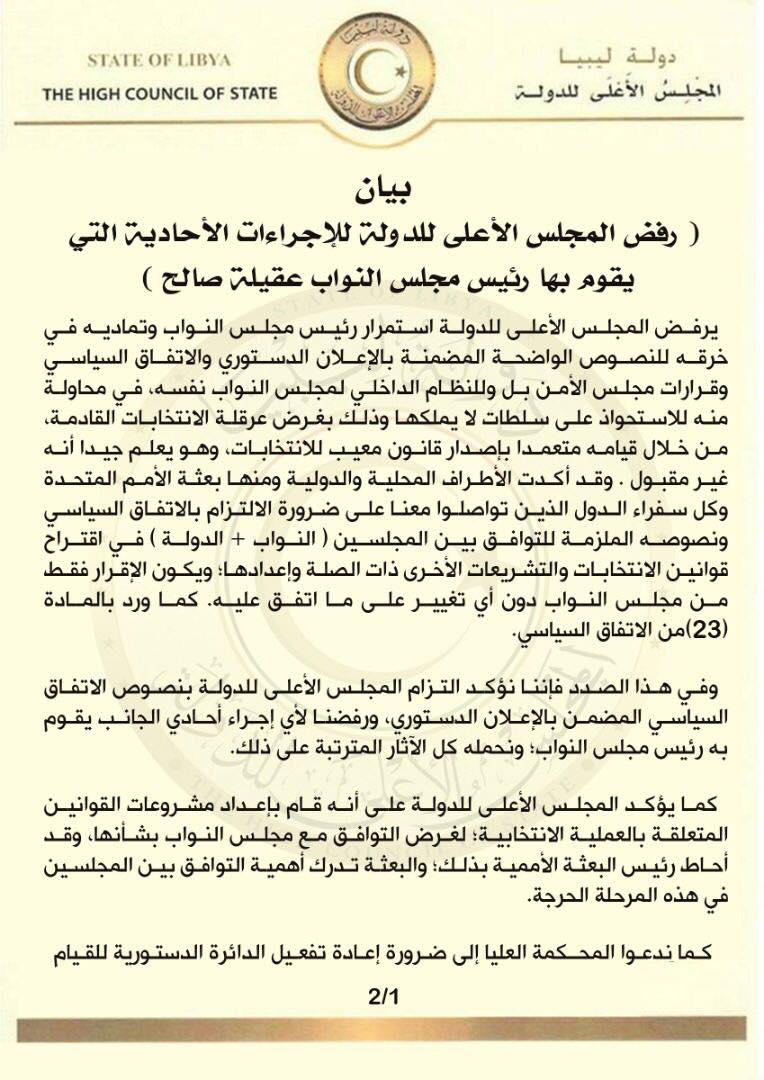 Libyan Cloud News Agency – Tripoli
The High Council of State (HCS) announced on Thursday its rejection of the election law that was issued by the House of Representatives (HOR), stressing the need for consensus between the two sides before issuing any electoral laws.
The HCS said in a statement that it rejects the Speaker of HOR's continuation and persistence in violating the constitutional declaration, the political agreement, Security Council resolutions, and the internal regulations of the House of Representatives, in an attempt to seize powers that he does not possess in order to obstruct the upcoming elections.
The statement stressed the need to adhere to the political agreement for consensus between the HOR and the HCS, in proposing election laws and legislative laws, stressing the HCS commitment to the political agreement within the constitutional declaration and its rejection of any unilateral actions by the Speaker of the House of Representatives.