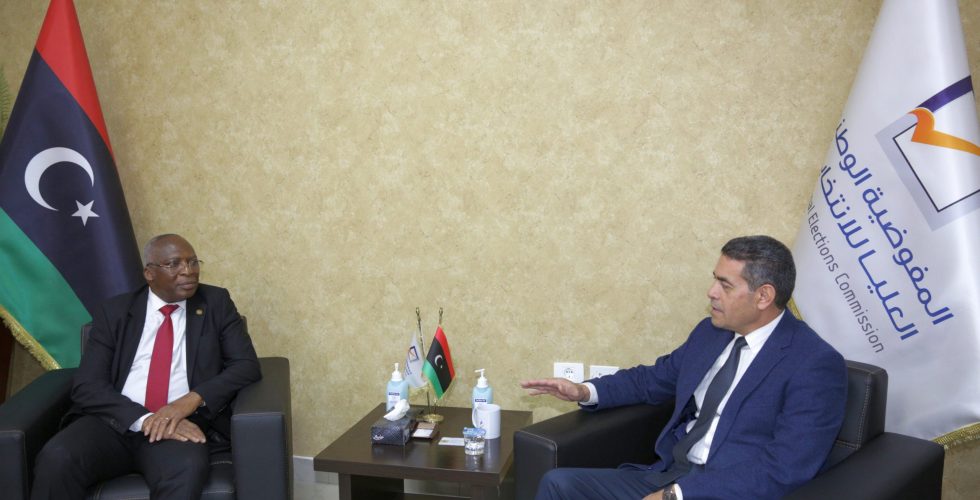 Libyan Cloud News Agency – Tripoli
The Chairman of the High National Elections Commission (HNEC), Imad Al-Sayeh, held a meeting on Sunday with the Ambassador of Burkina Faso to Libya.
The two sides discussed ways to support the electoral process in addition to ways of cooperation between the electoral commissions in the two countries.
The ambassador stressed the importance of building strong relations between African electoral commissions, and expressed his support for the democratic path in Libya as it reflects on the security and stability of other African countries.