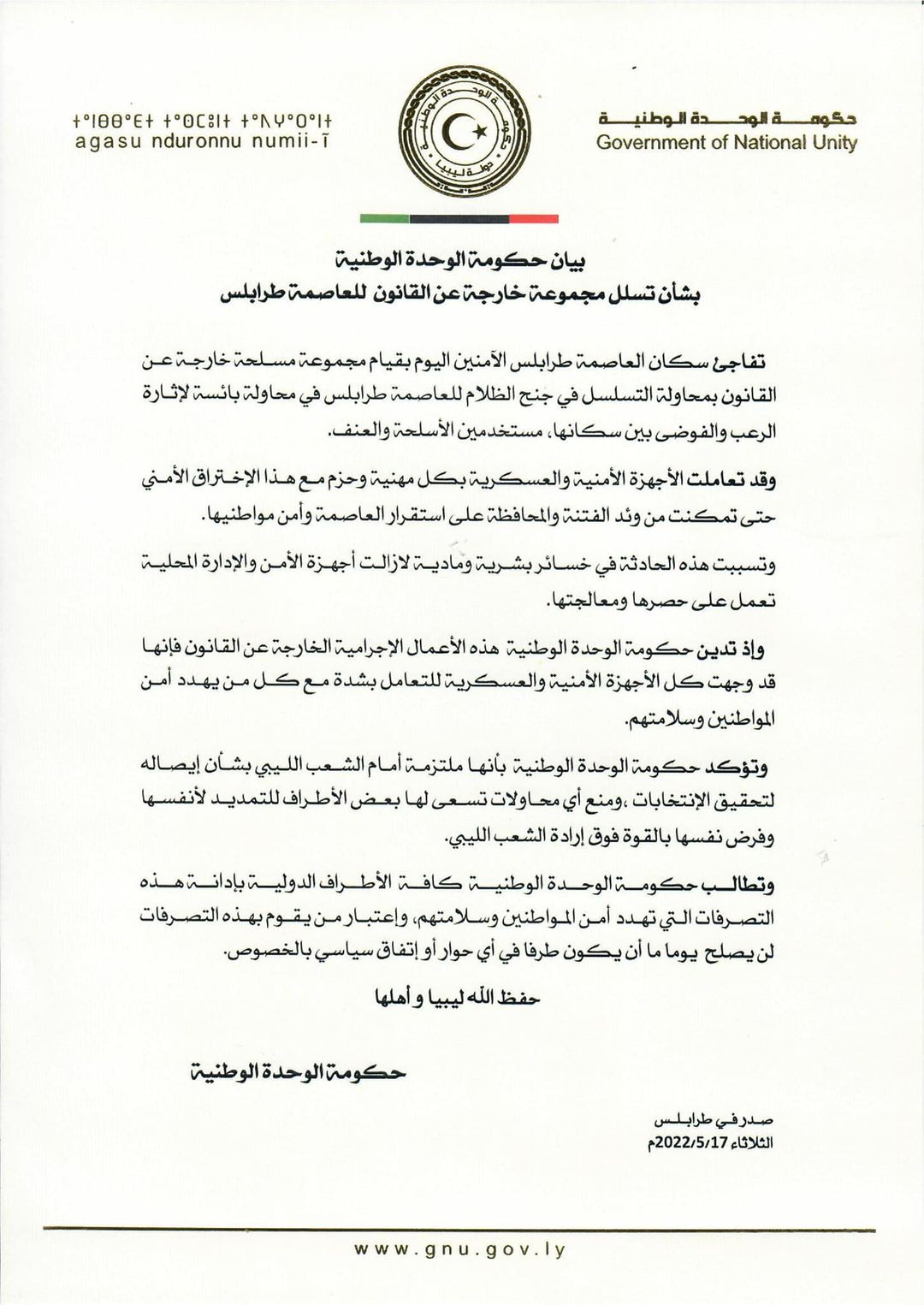 Libyan Cloud News Agency – Tripoli
The Government of National Unity issued a statement about the incidents in Tripoli.
The government stated that an outlaw group had infiltrated Tripoli under the cover of darkness to create terror and chaos among the people, using weapons and violence.
The statement added that the security and military services dealt with this security breach and were able to maintain the security and stability of the capital.
The statement clarified that the incidents caused human and material damage, which the security services and the local administration are working to contain and address, stressing the government's commitment to hold the elections and prevent any attempt to extend the mandate of current bodies.