Political Affairs
The General Authority for Monitoring Media Content writes to LCNA about a media breach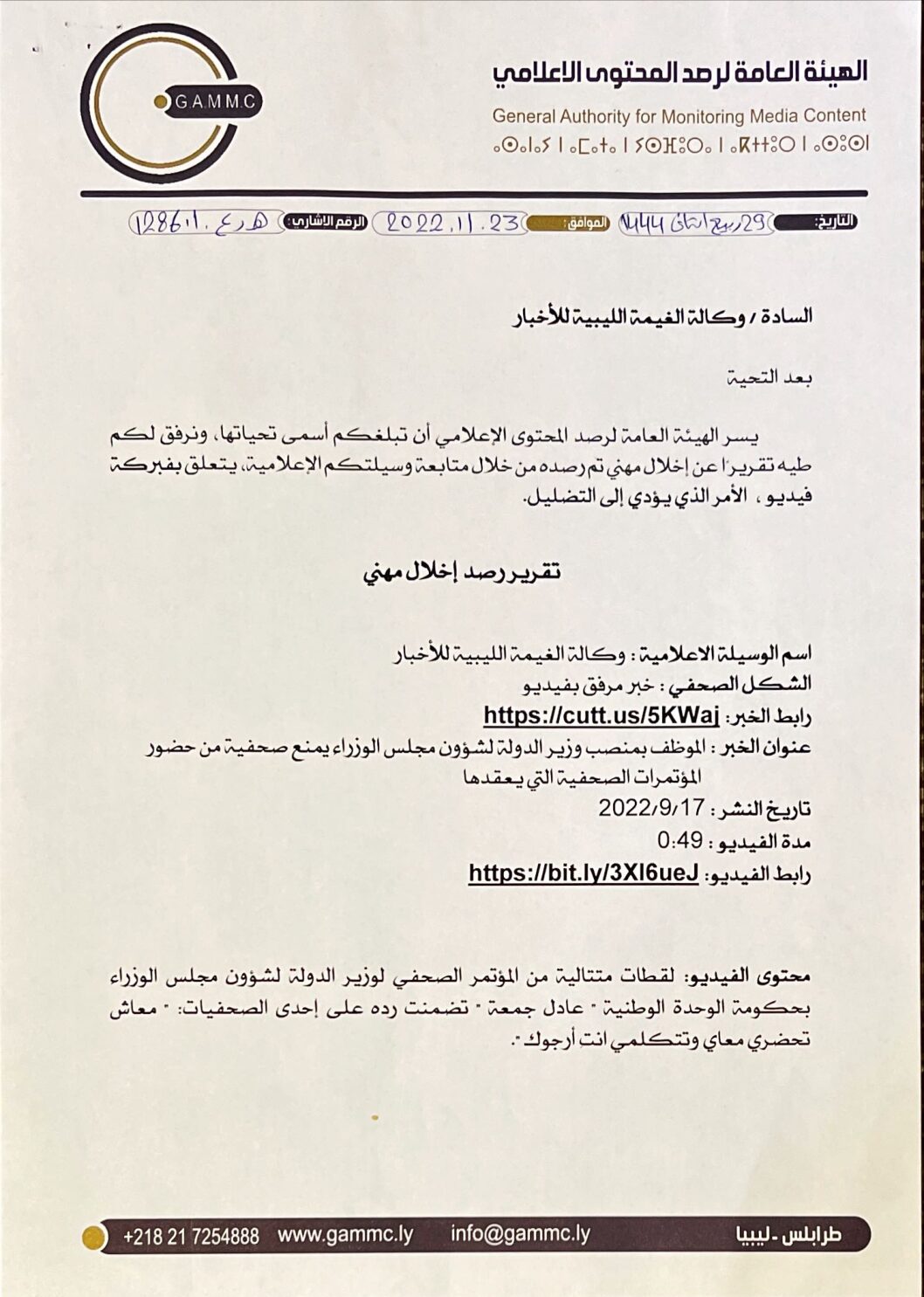 Libyan Cloud News Agency – Tripoli
The General Authority for Monitoring Media Content said it has detected "false and misleading video" by the Libyan Cloud News Agency (LCNA).
The authority addressed LCNA saying a video entitled "Minister of State for Cabinet Affairs prohibited a journalist from attending his press conference was "fabrication and a violation of the standards of journalistic work".
The authority advised the agency to publish the entire press conference without editing to ensure that media content is free from breaches.
Commenting on the authority's address, the agency's editor-in-chief Tarek Alhouny said that the error did exist and was corrected accordingly, adding that it did not amount to "fabrication" as claimed by the authority.
He explained that some parts of the video were cut during the editing process, which may open the way for interpretation, noting that this was not the purpose at all, but rather the goal was to tell the incident.
He admitted that this was unintentional mistake, indicating that the agency's work standards do not allow interpretations.
Alhouny concluded that the role of the authority is complementary to the agency's work, urging authority to work on the policy of eradicating breaches and errors whenever they exist and as soon as they appear without focusing and being more careful to record the numbers, size, and data of those mistakes and who commit them that might be described as to gain political benefits.