Political Affairs
The Foreign Ministry of GNA condemns the French president's statements against Islam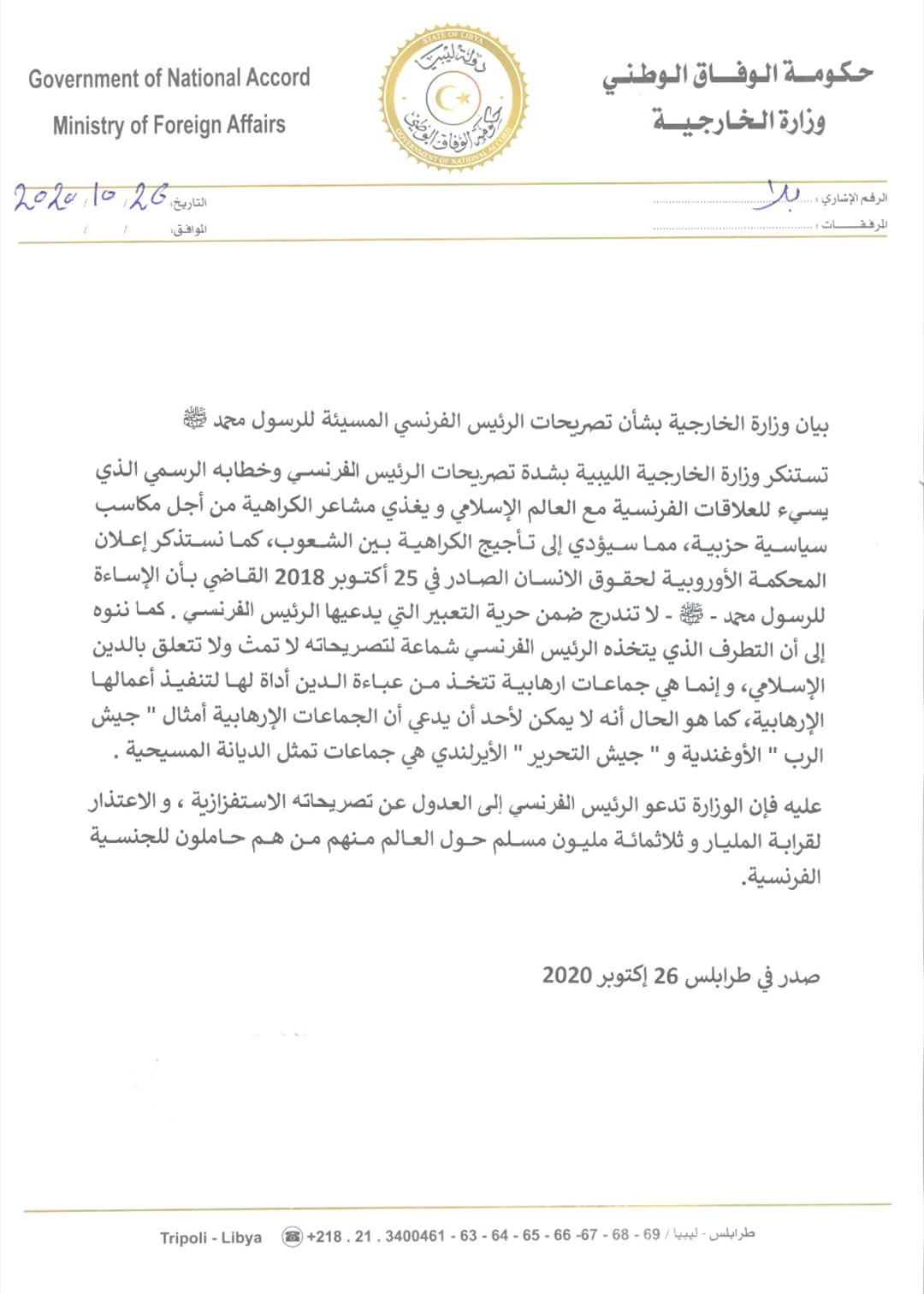 Libyan Cloud News Agency – Tripoli
The spokesman for the Foreign Ministry of the Government of National Accord (GNA), Muhammad Al-Qiblawi, said that the Foreign Ministry strongly condemns the French president's statements that harm French relations with the Islamic world.
Al-Qiblawi added that the French president's insult to the Prophet fuels hatred.
"We remind the French president of the European Court of Human Rights declaration issued in 2018 which indicated that insulting the Prophet does not fall under freedom of expression," Al-Qiblawi remarked, noting that the extremism that the French President uses as a pretext for his abuses has nothing to do with the Islamic religion and that extremist groups do not represent Islam.
Al-Qiblawi called the French president to refrain from his provocative statements and to apologize to more than a billion Muslims, including French.