Political Affairs
The first round of the Libyan Political Dialogue Forum held in Tunisia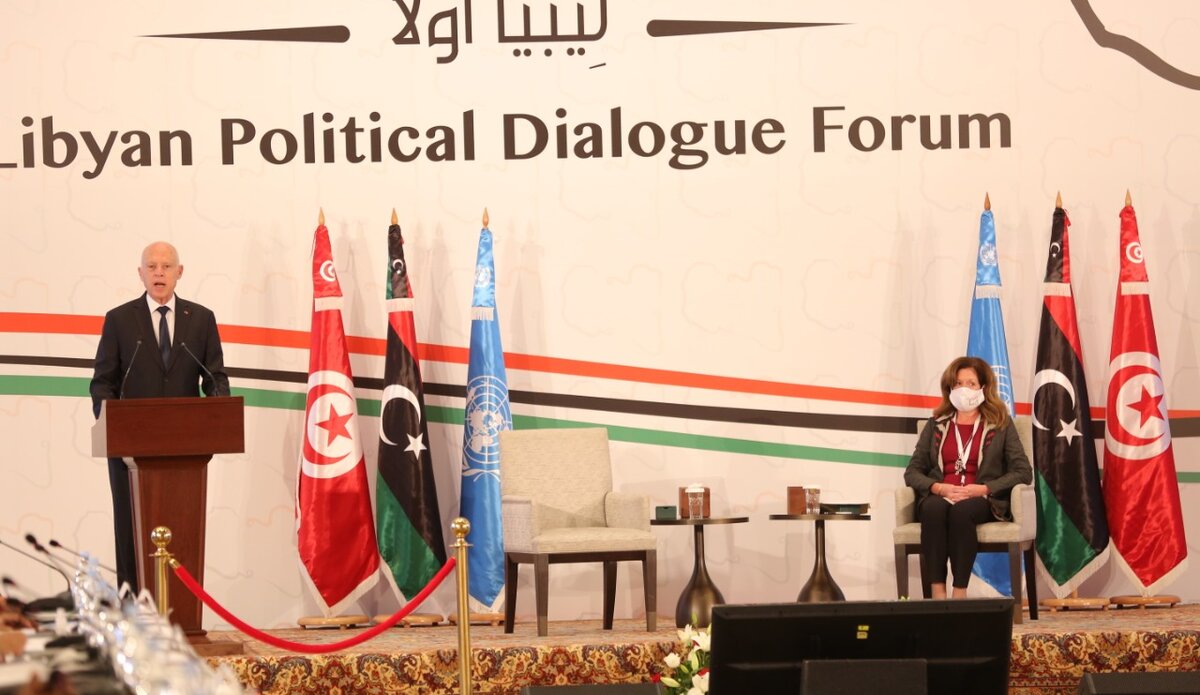 Libyan Cloud News Agency – Tunisia
The first round of the Libyan Political Dialogue Forum concluded in Tunisia on Monday, in the presence of the head of the United Nations Support Mission in Libya, Stephanie Williams, and the President of Tunisia, Kais Saied.
The Forum is being held under the slogan "Libya First".
Williams said in a speech that after 18 months of war and many years of crisis, there is finally a glimmer of hope to resolve the crisis.
"'I have just come from Ghadames, where we held a successful round of military talks. Everyday cooperation is increasing." She added.
She concluded that the aim of the Forum is to renew the political legitimacy by holding national elections, within an agreed timeframe.