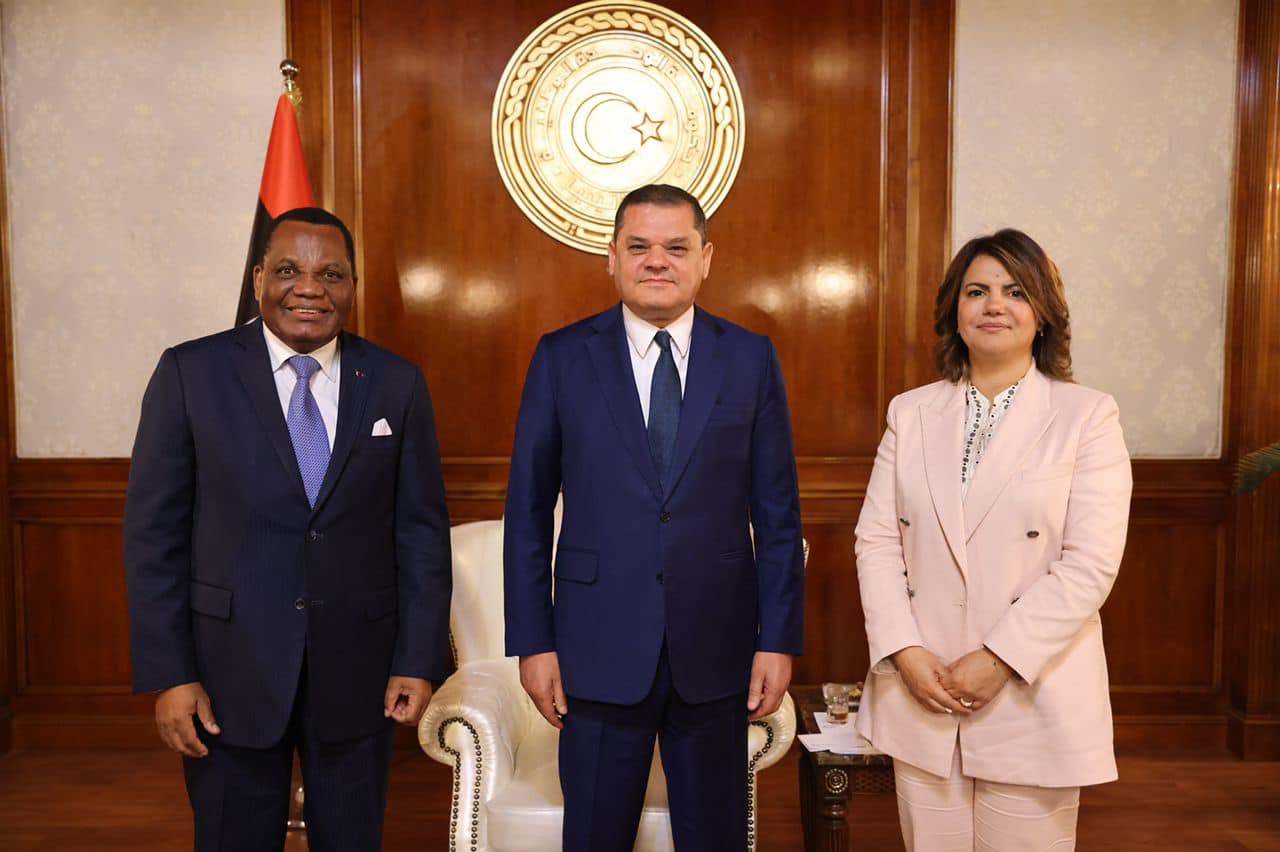 Libyan Cloud News Agency – Tripoli
The Prime Minister of the Government of National Unity, Abdul Hamid Al-Dabaiba, held a meeting in Tripoli on Monday with the Congolese Minister of Foreign Affairs, Jean-Claude Gakosso, and his accompanying delegation.
The Congolese minister stressed the importance of national reconciliation in Libya, which is one of the conditions for the success of the electoral process, adding that there is no stability for Libya except through a comprehensive national reconciliation that brings together all parties.
Gakuso presented to Al-Dabaiba the African Union's proposal to support national reconciliation based on the principle of Libyan ownership and leadership.
In turn, the Prime Minister welcomed the Congolese minister and his accompanying delegation and expressed his happiness with this initiative, praising the efforts of the African Union in supporting the stability of Libya.
He said that the Government of National Unity called on all parties and urged them to agree to reach the elections as it is an important step to reach national reconciliation and stability in the entire country.