Political Affairs
The chairman of the High National Elections Commission and the Spanish ambassador meet in Tripoli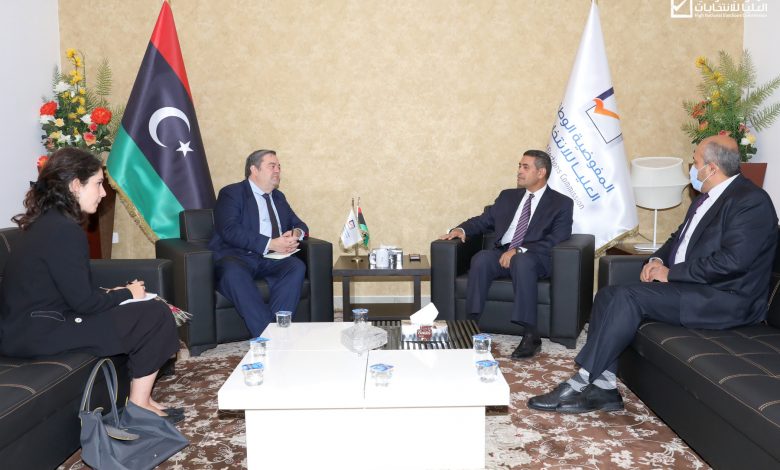 Libyan Cloud News Agency – Tripoli
The chairman of the High National Elections Commission, Imad Al-Sayeh, received the Spanish ambassador to Libya and his accompanying delegation in Tripoli.
The two sides reviewed the commission's preparations to hold the elections on December 24, 2021.
They also discussed the support and expertise that Spain can provide for the election.