Political Affairs
The British embassy calls for the immediate repatriation of all foreign forces and mercenaries in Libya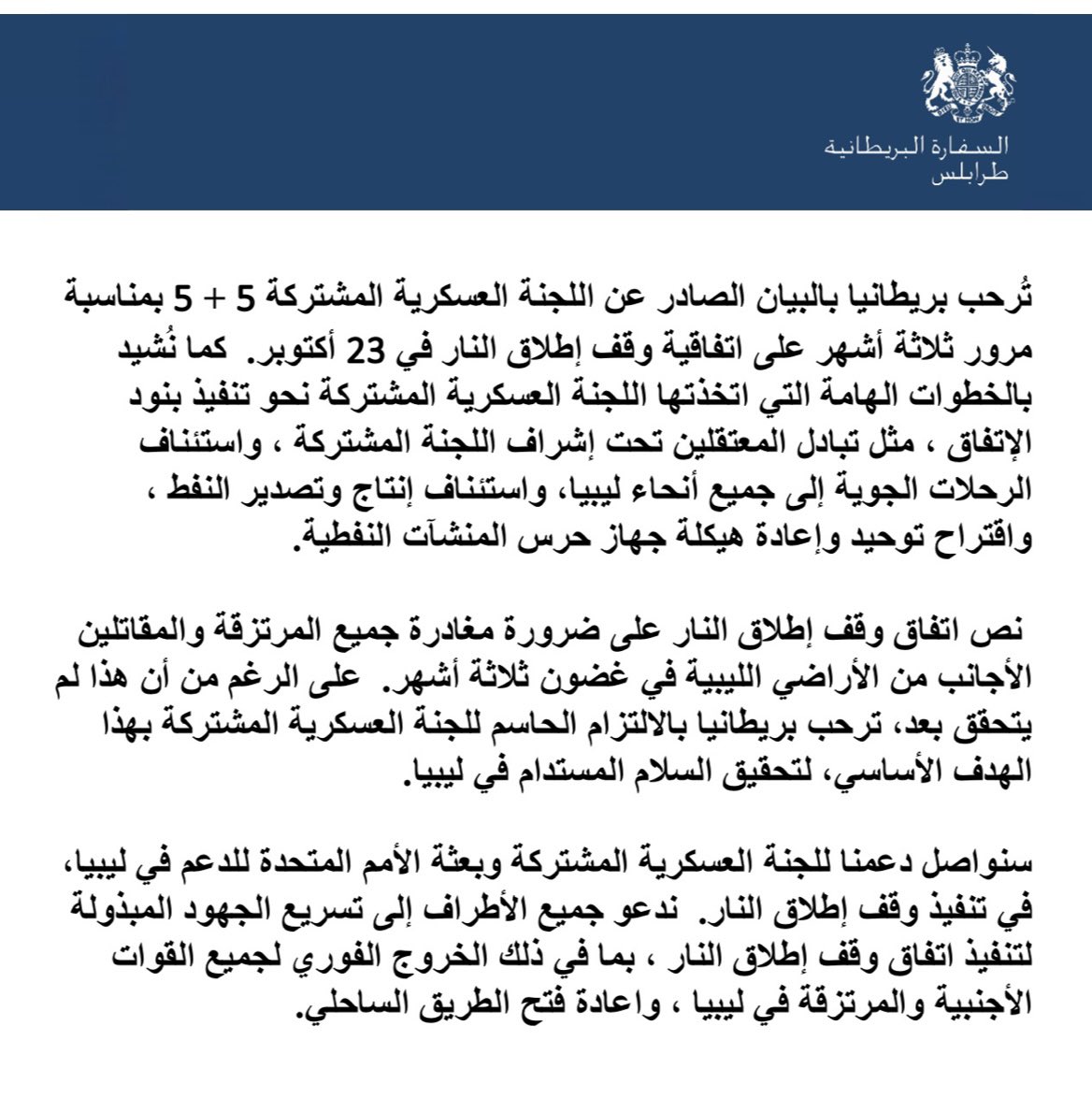 Libyan Cloud News Agency – Tripoli
The British embassy in Libya welcomed the statement issued by the Joint Military Committee 5+5 marking three months since the 23 October ceasefire agreement.
The embassy praised in a statement the important steps taken by the Joint Military Committee towards implementing the terms of the agreement.
It stressed that it will continue to support the Joint Military Committee and the United Nations Support Mission to implement the ceasefire, calling on all parties to accelerate efforts to implement the ceasefire agreement, including the immediate repatriation of all foreign forces and mercenaries in Libya and the reopening of the coastal road.