Political Affairs
The Administrative Control Authority called for urgent measures to confront the Coronavirus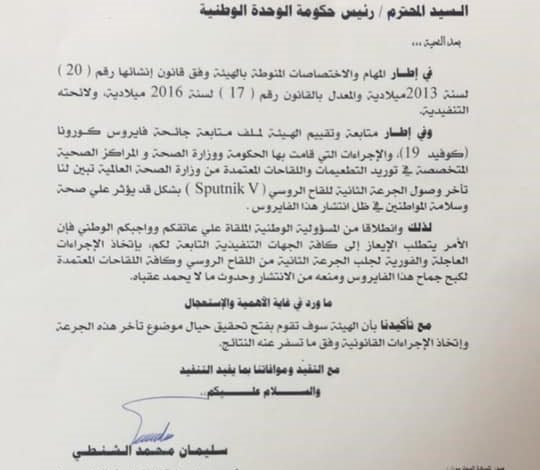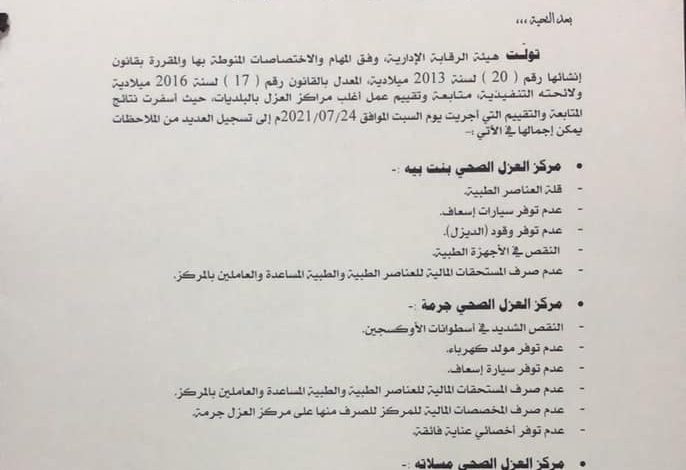 Libyan Cloud News Agency – Tripoli
The Administrative Control Authority called on the Prime Minister of the Government of National Unity, Abdel Hamid Al-Dabaiba, to take urgent measures to confront the Coronavirus pandemic.
In a message to Al-Dabaiba, the Authority said that the delay in administering the second dose of the Russian Sputnik V vaccine may affect people's health.
It called Al-Dabaiba to address the competent authorities to import the second dose of the vaccine urgently to limit the spread of the virus.
The Authority confirmed that it will set up a probe into this matter and take the necessary legal action according to the results of the probe.