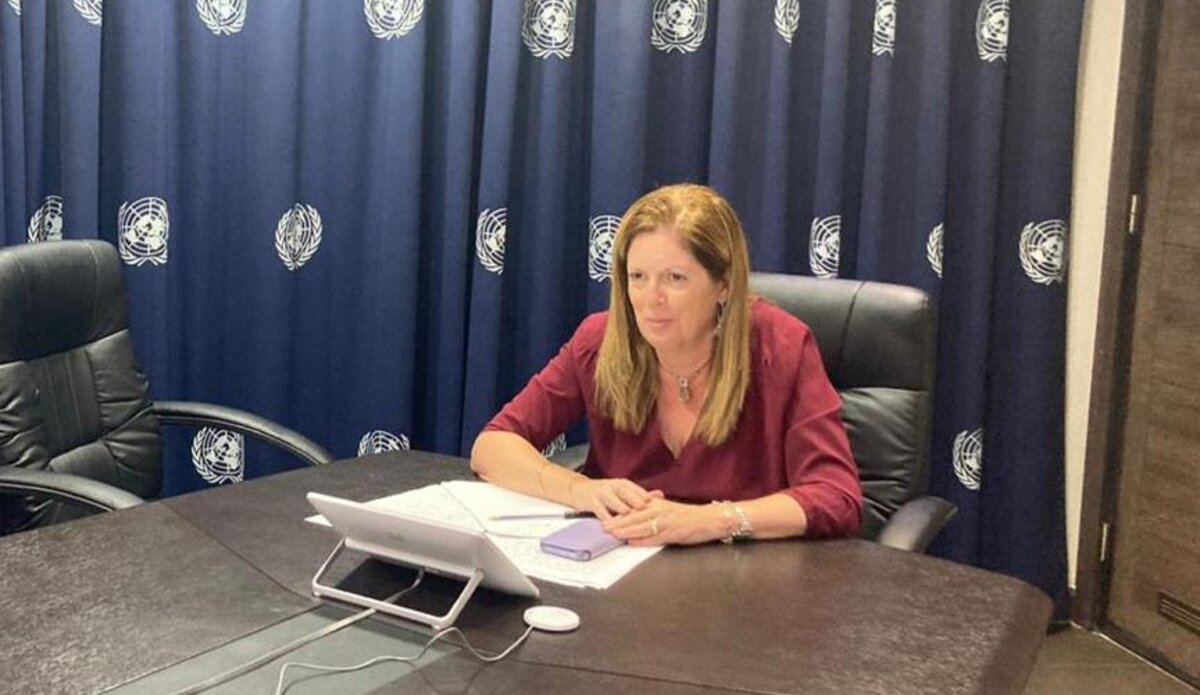 Libyan Cloud News Agency – Tunisia
The Head of the United Nations Support Mission in Libya (UNSMIL), Stephanie Williams, briefed the UN Security Council about the current situations of Libya on Thursday.
Williams said that UNSMIL has made substantial progress in the search for peace and stability in Libya to end years of oppression, division, chaos, misery, and conflict.
She explained that as the de facto truce on the ground continued to hold, UNSMIL facilitated open dialogue to build stability, security and national unity among the Libyan parties.
"These efforts resulted first in the signature of a countrywide, permanent, ceasefire agreement in Geneva on 23 October to start with immediate effect. There, the 10 military officers comprising the 5+5 Joint Military Commission set their differences aside and, guided by their patriotic spirit, responded to the Secretary-General's call for a global ceasefire." She said.
Williams stated that this historic agreement provides for the withdrawal of all military units and armed groups from the frontlines; the departure of all mercenaries and foreign fighters from the entire Libyan territory within a period of 90 days.
She also talked in her briefing about Ghadames meeting of the two parties to the conflict from 2 to 4 November, in which they developed the terms of a Libyan-led and UN-supported ceasefire monitoring mechanism to be initially established in an area running from Sawknah to Abu Grein and Bin Jawad, in central Libya.
She referred to the progress that was achieved as part of the package of confidence-building measures agreed in Geneva including resumption of flights between Benghazi and Tripoli as well as to Sabha, Ghat and Ubari, and the exchange of detainees.
She pointed out that following arrangements to remove foreign forces from the oil installations, the National Oil Corporation progressively lifted the force majeure on oil installations, ending the oil blockade imposed on the country for over nine months. Oil production is now back to pre-blockade levels at 1.2 million barrels per day.
Williams indicated that the Libyan Political Dialogue Forum (LPDF) in Tunis adopted a political road map to presidential and parliamentary elections to be held on 24 December 2021, which marks the 70th anniversary of Libya's independence.
She concluded that UNSMIL will reconvene the LPDF virtually next week to continue talks on the modalities for selection of executive positions.