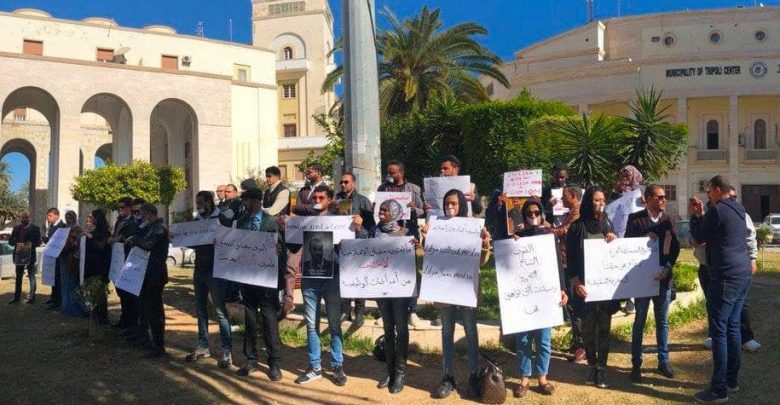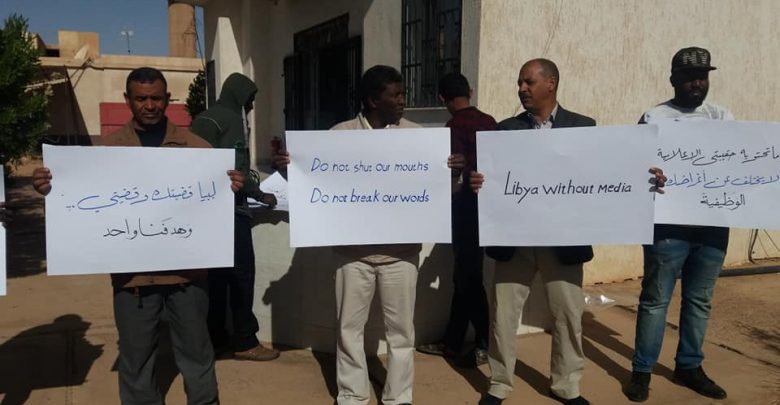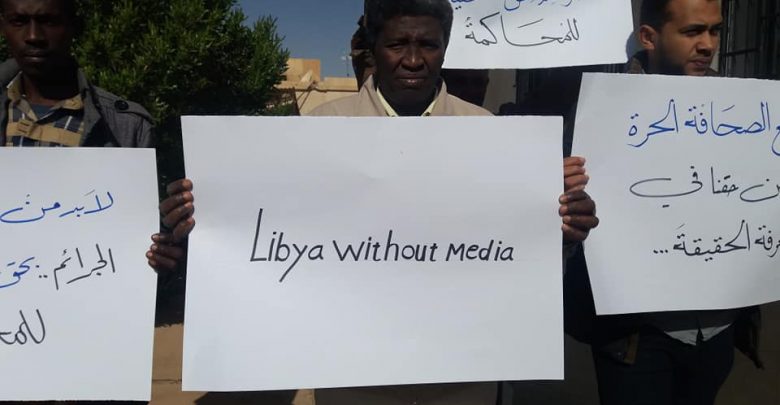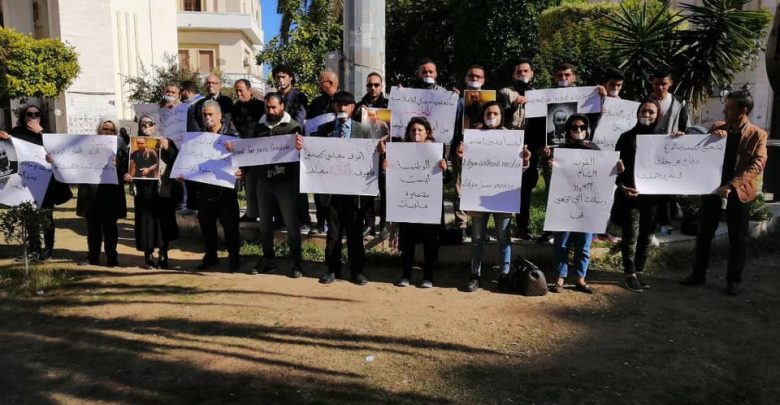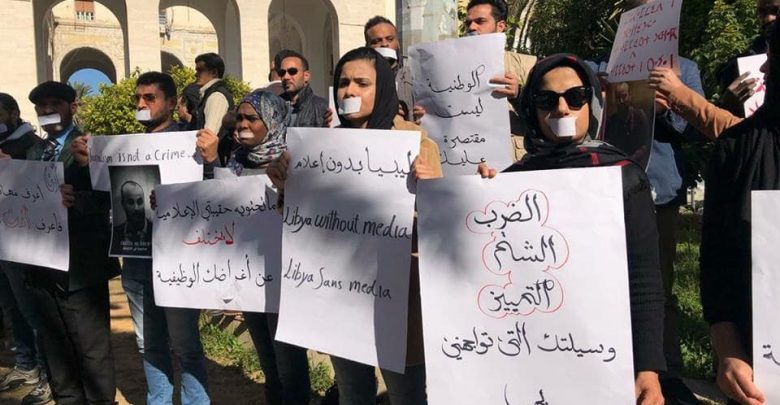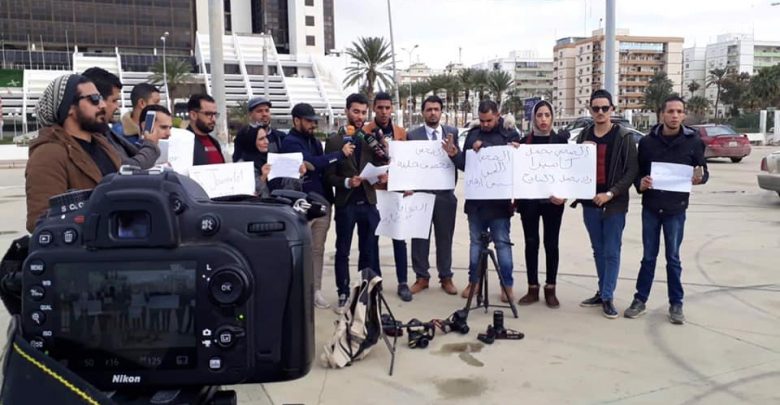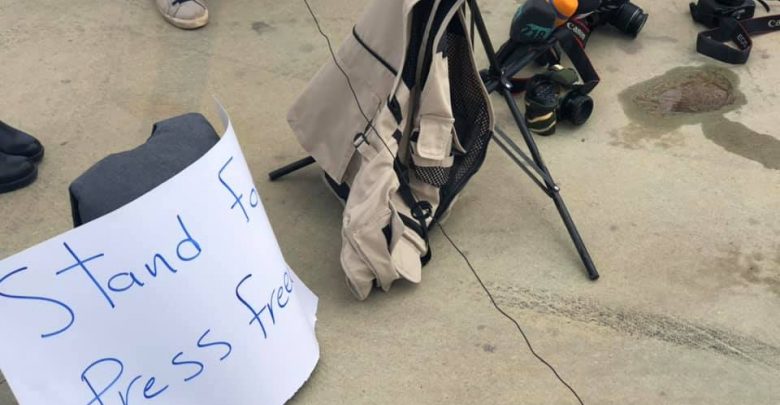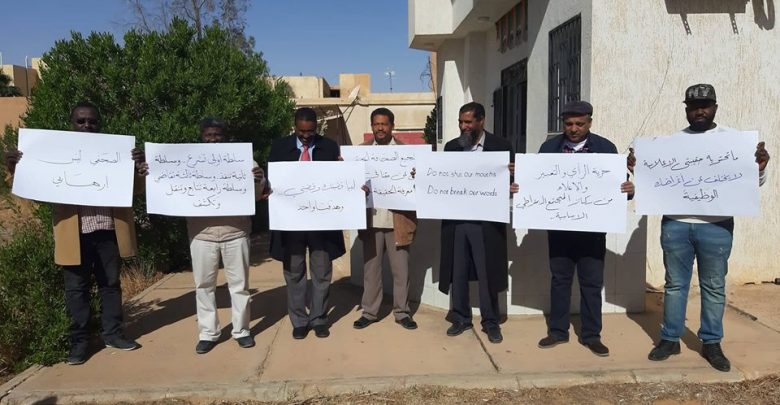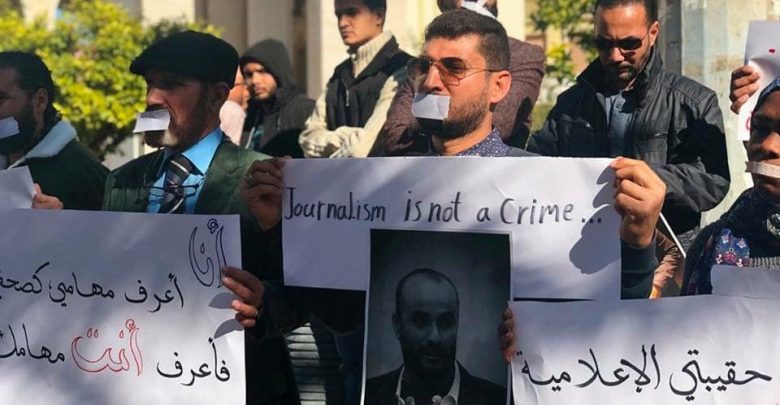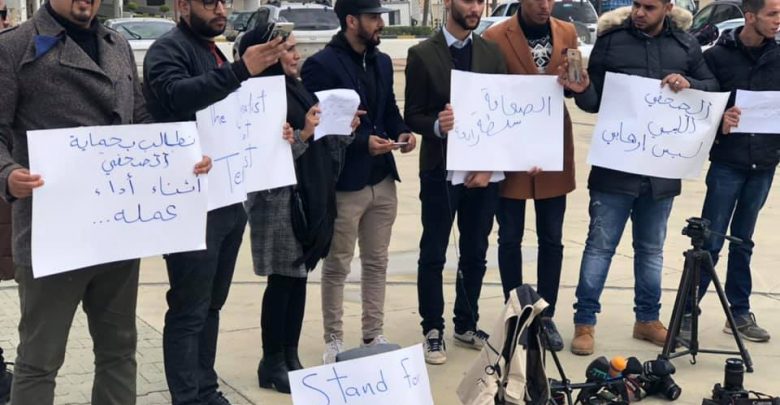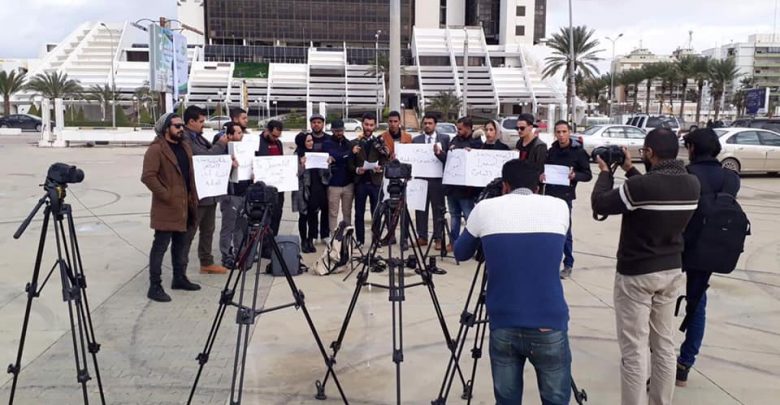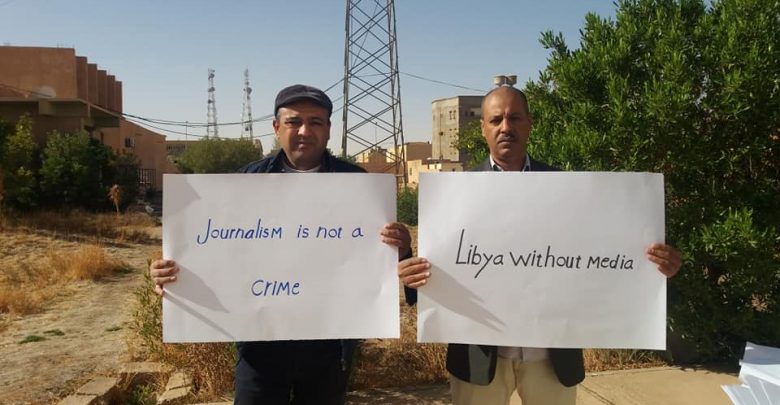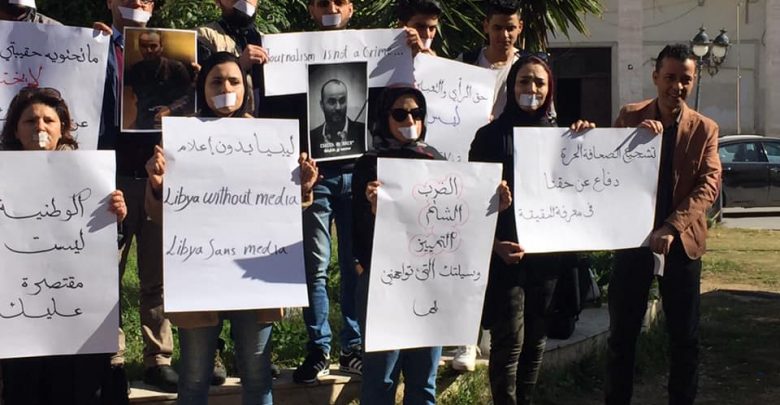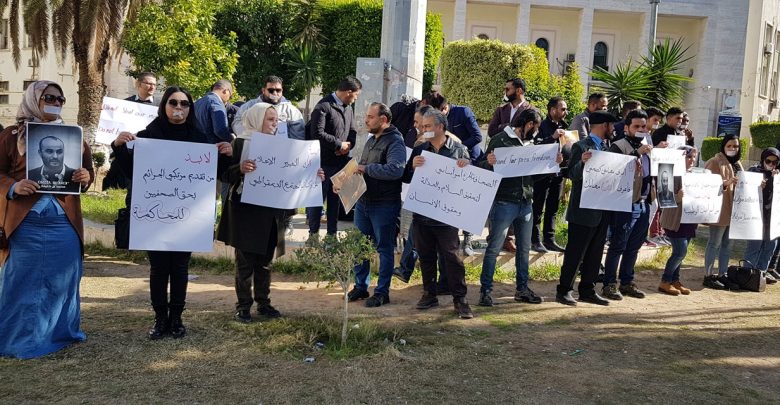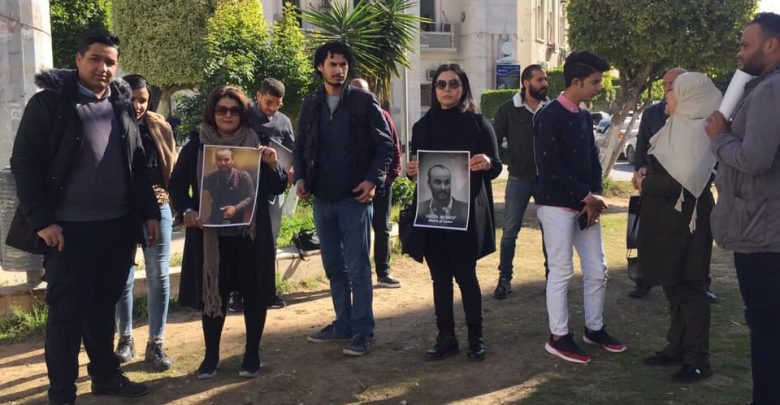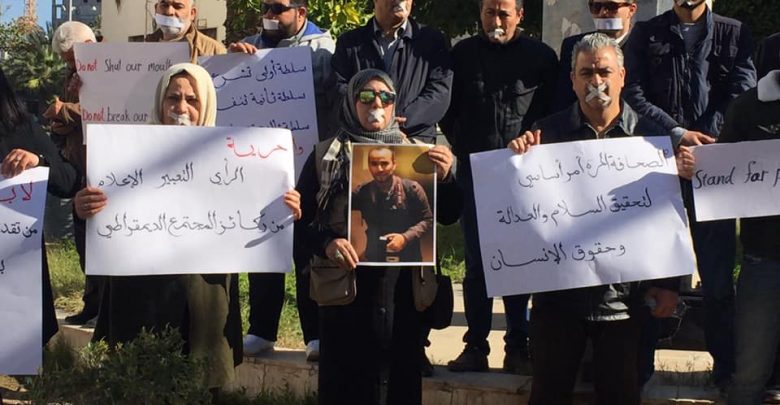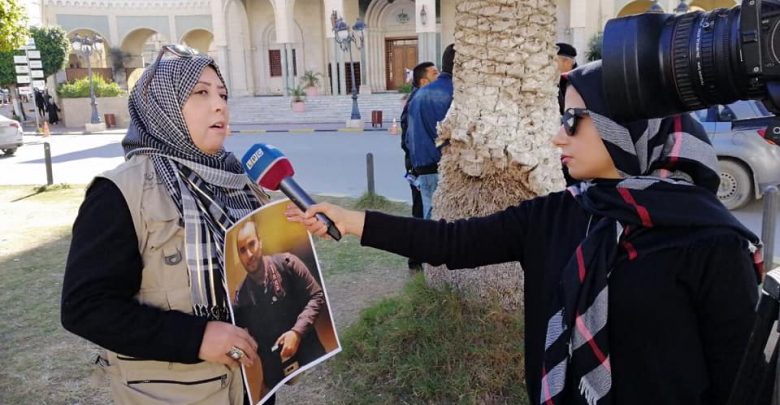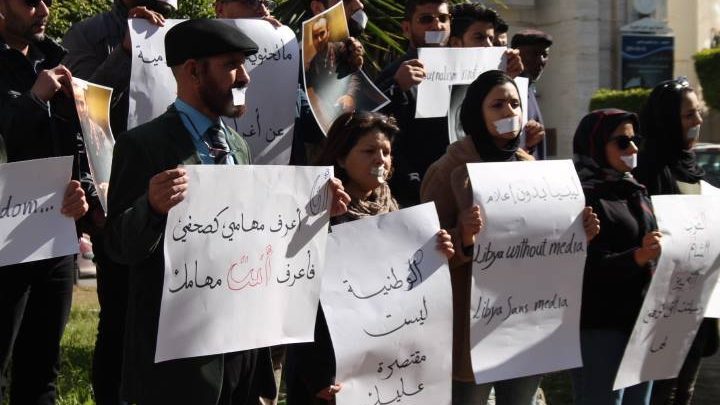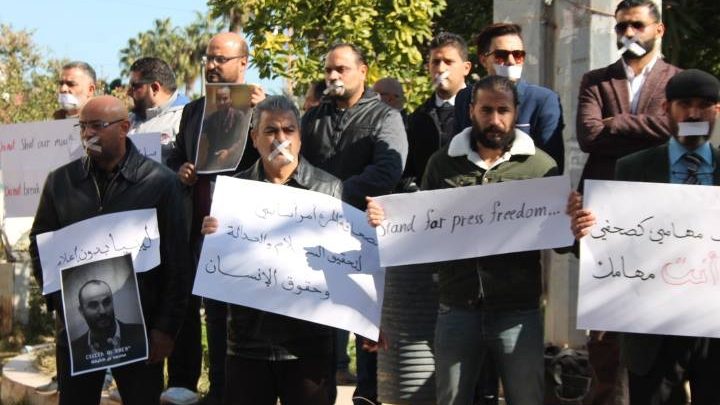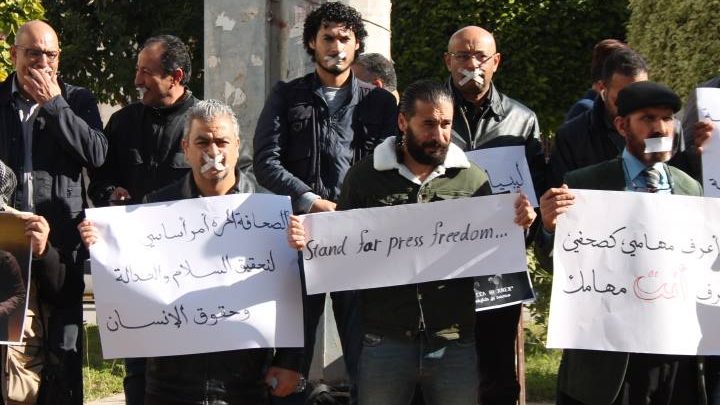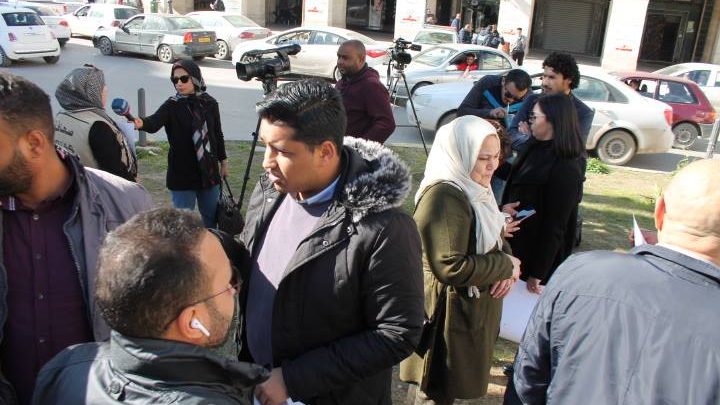 #Libyan_Cloud_News_Agency – Special.
On Sunday, dozens of Libyan journalists gathered in protest of violent attacks by armed forces they are experiencing daily when doing their job. The protest is part of a campaign the journalists started last week. The journalists gathered in Tripoli, Benghazi, Sabha, Misrata, Tragan, Tobruk, and Zuwarah. They were supported by citizens.
The protest turned into a solemn vigil as a shell killed a photo reporter on Saturday evening. Mohamed Ben Khalifa was documenting the newly erupted clashes south of the capital Tripoli.
The clashes ended the ceasefire brokered by the UN after the clashes in September 2018. In September more than 100 people were killed, in the recent clashes 14 – including the photographer.
He was buried in his hometown Zuwarah on Sunday afternoon. He is survived by a wife and a seven months old daughter.
After several violent attacks Libyan journalists launched the campaign "Journalists are not terrorists" ten days ago. They requested the authorities to respect their work and to respect the citizens' right for information. The journalists announced not to cover any government activity anymore till their safety, respect for freedom of opinion and expression would be guaranteed and till they would get access to information and facilitation for dissemination of information, which they consider to be the most basic rights guaranteed by international and humanitarian legislation and laws. The campaign included a memorandum signed by more than 150 journalists and media outlets.
They sent it to the President and Vice-Presidents of the Presidential Council and a number of ministers of the UN- and EU-backed Government of National Accord GNA. The journalists reported a number of violations of the right to information and attacks committed against the journalists by security forces of the government or because of them.
The #Libyan_Cloud_News_Agency also signed the memorandum. Its correspondents have been attacked several times.