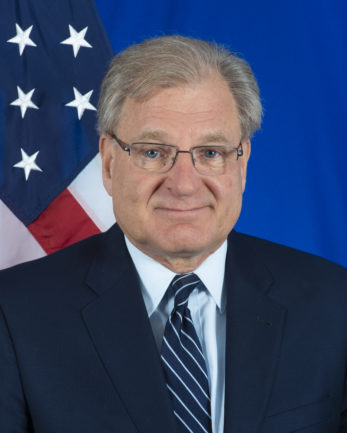 Libyan Cloud News Agency – Tripoli
The United States Ambassador and Special Envoy to Libya Richard Norland said on Saturday that the current stage in Libya is a test period, describing the Libyan policy as complicated.
In statements to Asharq Al-Awsat newspaper, Norland explained that Libya is now going through a period in which the "goodwill" of its leaders, who claim they are committed to holding elections, will be put to the test.
He explained that the conflicting candidacies that appeared relatively late in the election process had spurred fears of violence, expressing his belief that good leaders will now actively participate in trying to return things to the right track as soon as possible.
He stressed his country's support for the electoral process saying that it will continue to work in coordination with international partners to achieve this goal.
According to Asharq Al-Awsat, the US diplomat believes that the High National Elections Commission was technically ready to hold the elections on schedule, but its work was confused by these conflicting candidacies.
Norland considered that Libyan politicians dodged the responsibility of announcing that elections were postponed mainly because they feared the people holding them accountable.
He concluded that the country's politicians must share the blame for the postponement of the elections, stating that no serious political figure in Libya wants to be tied to the delayed polls because they know that people want to hold the vote as soon as possible.