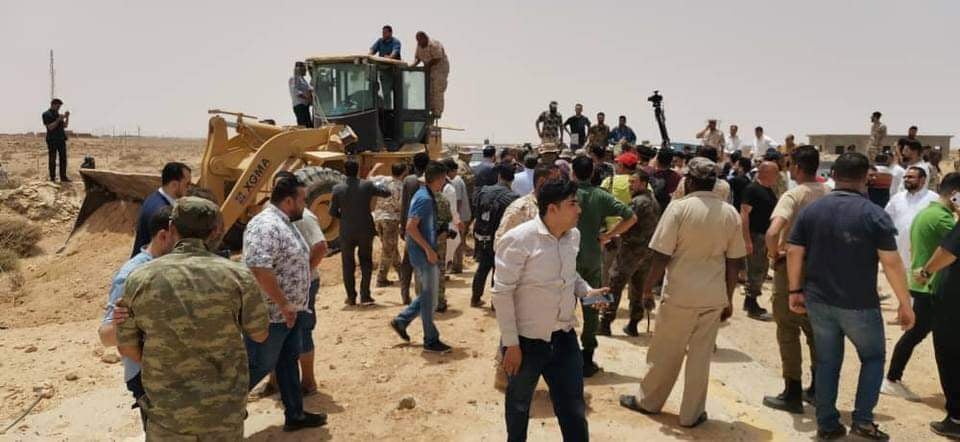 Libyan Cloud News Agency – Buerat el Hussoun
The Prime Minister of the Government of National Unity, Abdul Hamid Al-Dabaiba announced on Sunday the reopening of the road between the cities of Misrata and Sirte.
Al-Dabaiba participated in the removal of sand barriers blocking the road in Buerat el Hussoun area, west of Sirte.
The road has been closed for more than two years.