Political Affairs
Member of the Presidential Council Abdallah Al-Lafi visited Morocco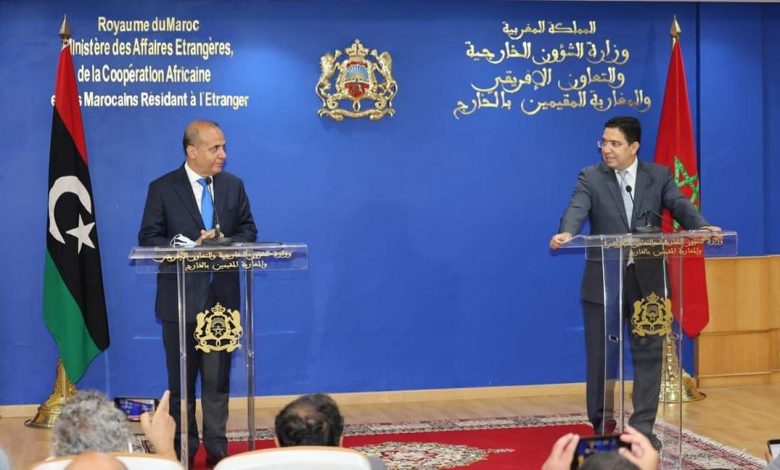 Libyan Cloud News Agency – Rabat
A member of the Presidential Council, Abdallah Al-Lafi, held talks with the Minister of Foreign Affairs of Morocco, Nasser Bourita, in Rabat on Wednesday.
Both sides discussed ways to enhance joint cooperation in common economic issues, as well as mechanisms to hold the Libyan elections on time and bring political views closer to support the stability in Libya.
Al-Lafi said that the coming months will be decisive in the Libyan political scene, calling for cooperation from all Libyan parties for the success of the elections and the transit of the country to permanent stability.
The two sides agreed to activate the joint consular committee between the two countries in a meeting to be held next week, to solve the problems of obtaining visas. They also agreed to hold an economic forum for businessmen, and to reactivate the Moroccan-Libyan Businessmen Council to support investment opportunities and cooperation between the two countries.