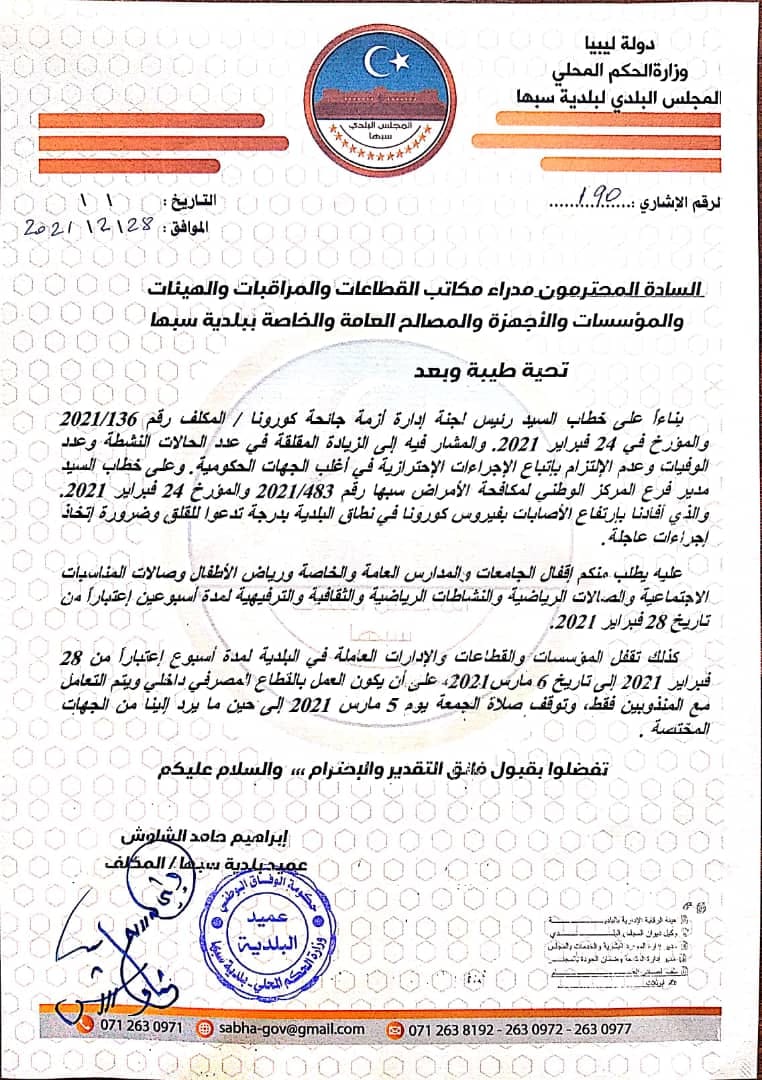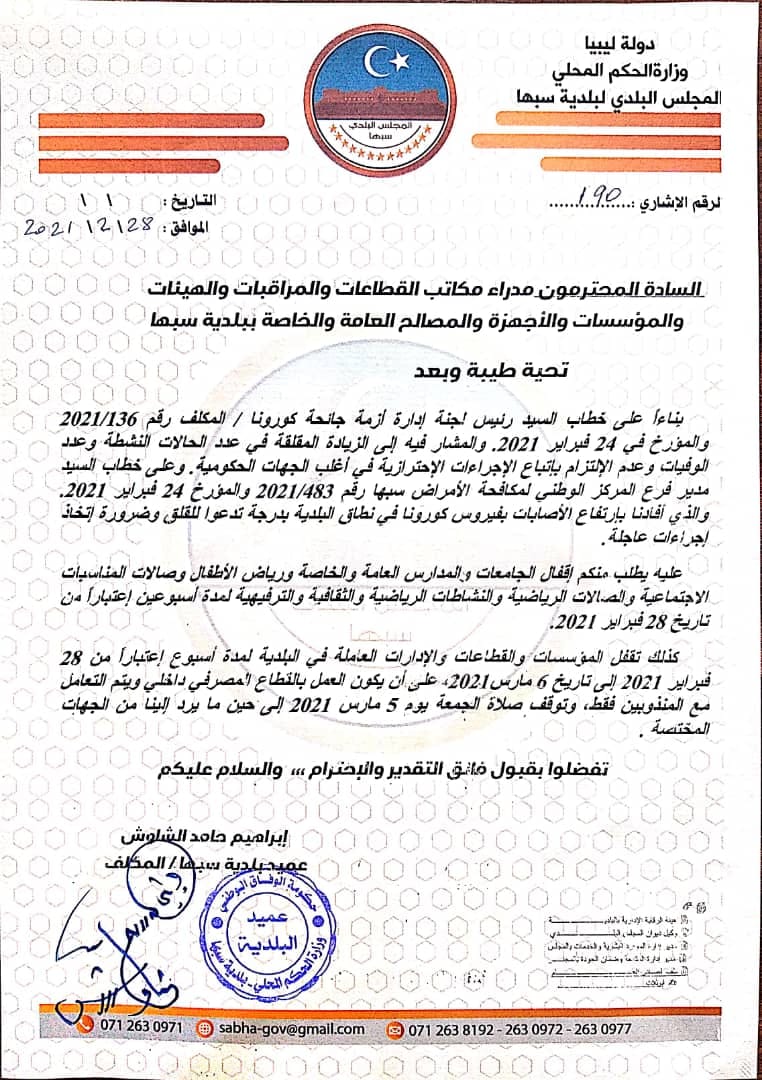 Libyan Cloud News Agency – Sabha
The Municipal Council of Sabha decided to impose lockdown starting from February 28.
In a letter, the council said that universities, public and private schools, kindergartens, social events halls and sports and cultural centers will be closed for two weeks
The letter also indicated that government offices will be closed for only one week.
The council explained that the lockdown decision is based on the report of the Corona Pandemic Management Committee, in which it referred to the alarming increase in the number of active cases, which requires urgent measures to be taken.