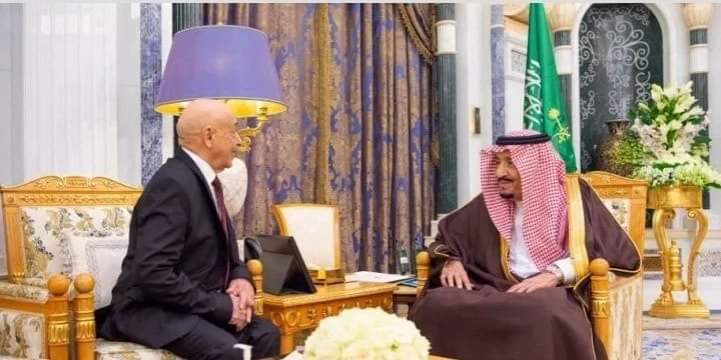 #Libyan_Cloud_News_Agency – Riyadh.
The speaker of Libya's parliament, Agila Saleh met the Saudi King Salman bin Abdulaziz Al Saud in Saudi Capital Riyadh on Monday.
Fathi Almariami media advisor for the speaker, told Libyan Cloud News Agency, that the king and the speaker, reviewed relations between the two countries and prospects of bilateral cooperation, and they also discussed the latest developments in the Libyan political scene.
Almariami said the meeting was attended by the Speaker of Saudi Shura Council, Saudi Foreign Minister and Saudi Interior Minister.