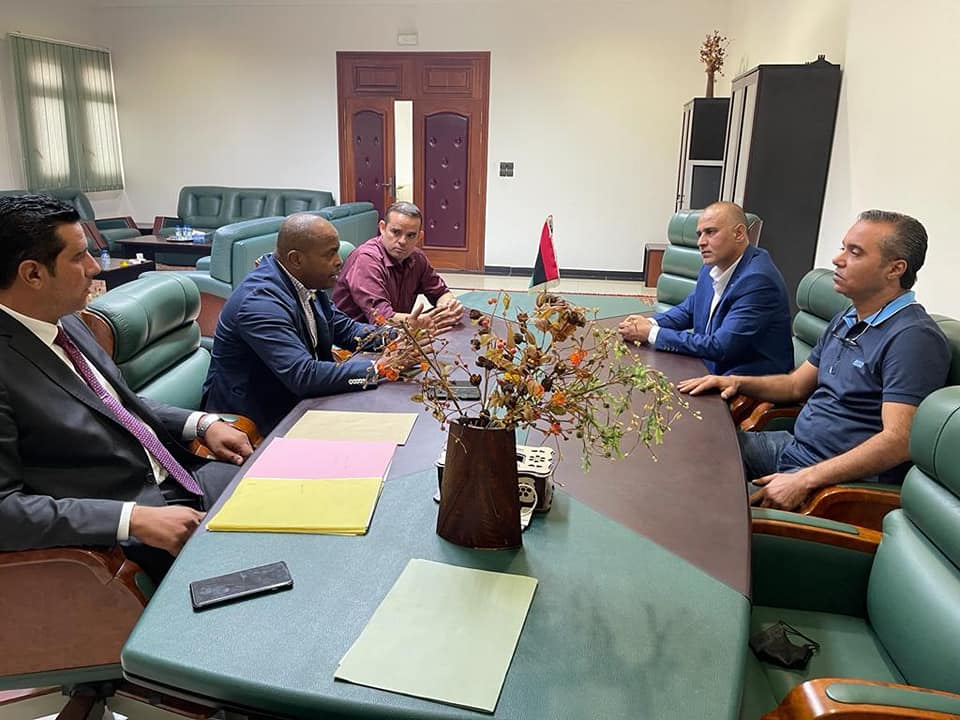 Libyan Cloud News Agency – Benin
The Undersecretary of the Ministry of Foreign Affairs for International Cooperation and Organizations, Omar Keti, visited the Libyan Embassy in Benin to check on the workflow.
Keti was briefed on the conditions of the embassy, ​​the work mechanisms, and the difficulties facing the diplomats.
He urged the embassy's staff to work for the development of cooperation between the two countries, stressing the great importance of following up on the existing Libyan investments in Benin and working to preserve them.
During the visit, Keti met with ​​and the director of the African Investments Company, Benin Branch, where they discussed the outstanding problems between the company and the Benin government regarding the company's properties that have been seized by the authorities in Benin and the available ways to end this problem.