Political Affairs
Libyan Foreign Minister reviewed "Libya Stability Initiative" with EU High Representative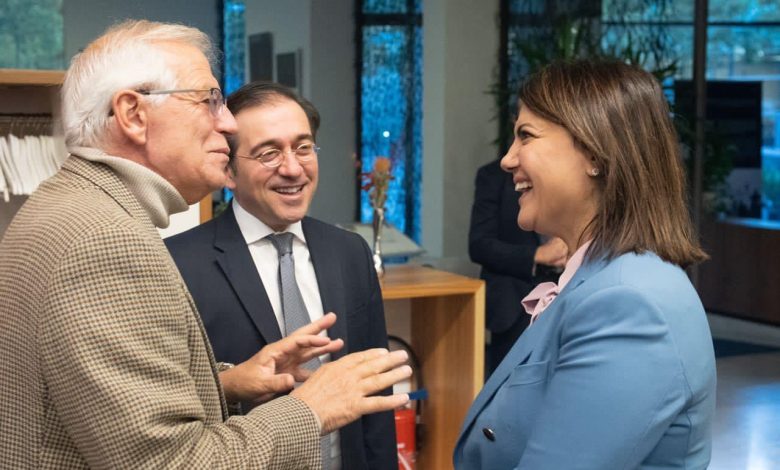 Libyan Cloud News Agency – Luxembourg
The Libyan Minister of Foreign Affairs and International Cooperation, Najla Al-Manqoush, met with the High Representative of the European Union for Foreign Affairs and Security Policy, the Vice-President of the European Commission, Josep Borrell, in Luxembourg on Monday.
During the meeting, they reviewed the latest developments in Libya and the ongoing preparations to hold the international ministerial conference on Libya, to be held in Tripoli on October 21.
Al-Manqoush presented during the meeting an overview of the "Libya Stability Initiative" and its tracks, stressing the importance of local, regional, and international efforts to achieve the the stability, leading to free, fair and transparent elections on their scheduled date at the end of next December.
On his part, Borrell, affirmed the full readiness of the European Union to provide the necessary and required support for the success of this initiative in order to achieve stability throughout Libya.
He added that the European Union is fully prepared to help Libya on its way to elections next December.
Both sides also discussed the file of irregular migration. Al-Manqoush explained that addressing this file requires efforts by all concerned parties, stressing that Libya, as a transit country, is itself a victim of irregular migration and suffers from its consequences.
She also stressed that the treatment of irregular migration or its limitation lies in the intensification of international efforts to bring about stability and development projects in the countries of origin.