Political Affairs
Libyan Foreign Minister renewed her call for the removal of foreign forces and mercenaries from Libya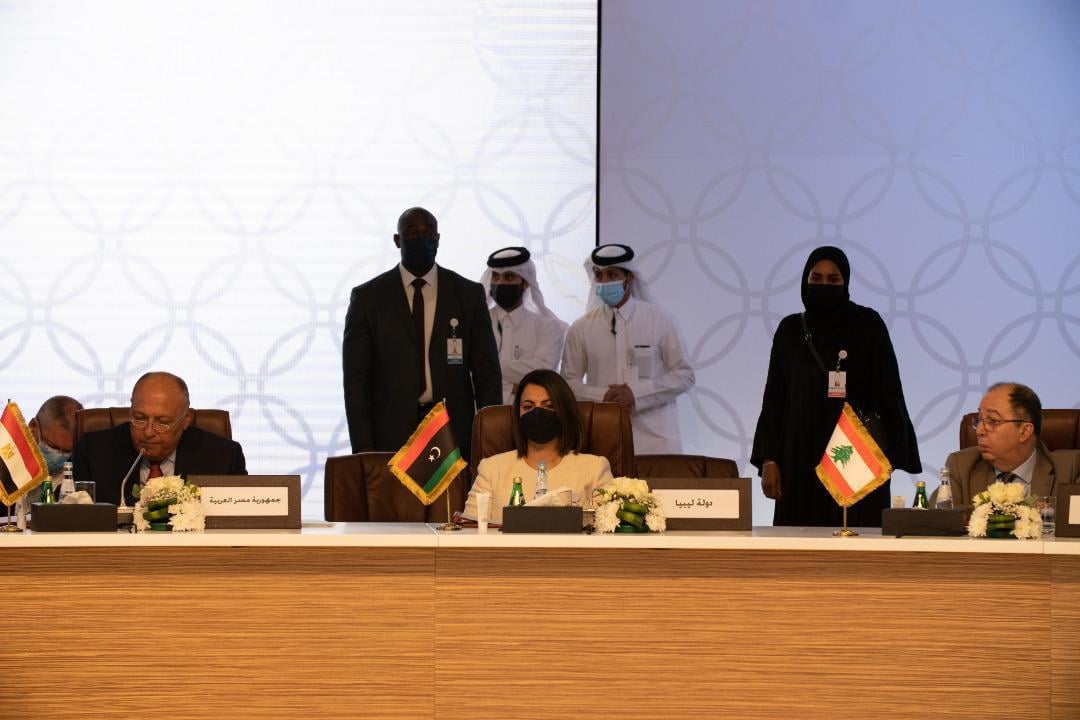 Libyan Cloud News Agency – Doha
The Minister of Foreign Affairs, Najla Al-Mangoush, said that Libya has a new unified executive authority that assumes its responsibilities on all Libyan territories.
This came during her participation in the consultative meeting of Arab foreign ministers in Doha.
In her speech, Al-Mangoush emphasized that the executive authority in Libya is working to promote peace, resolve differences through dialogue, and prepare for the upcoming elections.
She indicated that the settlement track faces major challenges, but Libya is determined to march with full force to implement the roadmap and bring the country to safety.
She added that the priorities of the Government of National Unity, based on the roadmap of the preliminary stage, are to impose national sovereignty on the entire Libyan soil, remove all foreign forces and mercenaries from Libyan territory, and achieve national reconciliation.
The Minister explained to her Arab counterparts that Libya Stability Initiative calls for the full implementation of the ceasefire and puts a clear and practical timetable for the exit of mercenaries and foreign forces from Libya, in addition to reopening the coastal road and unifying the military and other sovereign institutions.
Al-Mangoush stressed the need to issue the necessary legislation to implement the roadmap, and to put in place a clear mechanism to put pressure on those obstructing the roadmap and international resolutions.