Political Affairs
Libyan Foreign Minister meets her Chadian counterpart in Addis Ababa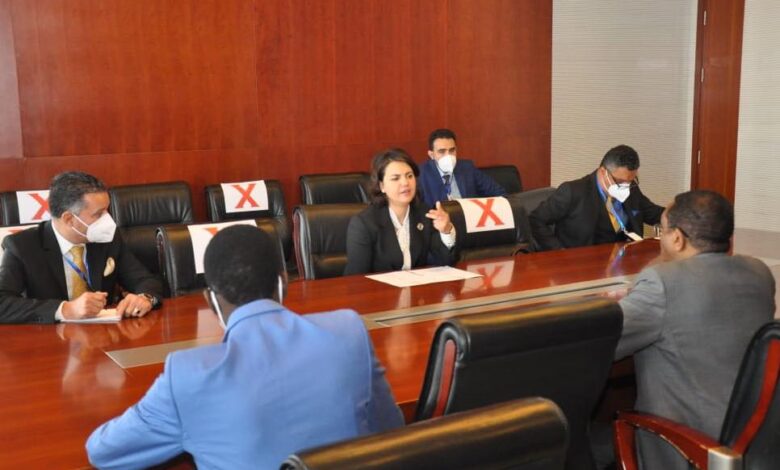 Libyan Cloud News Agency – Addis Ababa
The Minister of Foreign Affairs and International Cooperation, Najla Al-Manqoush, held talks with her Chadian counterpart, Chérif Mahamat Zene, in Addis Ababa.
Both sides reviewed the bilateral relations and other issues of common concern, in addition to the return of the Executive Secretariat of the Community of Sahel and Saharan States to its official headquarters in the Libyan capital, Tripoli.
They also addressed the issue of the delayed membership dues of Libya. Al-Manqoush presented a proposal to pay the dues taking into account the exceptional situations that the country has experienced. She proposed to pay half of the dues now while the rest would be paid in a later time.
The Chadian minister welcomed the proposal and promised to present it to the Ministerial Committee for Assessment of Contributions to the African Union to take a decision.