Political Affairs
Libyan Foreign Minister and the Deputy Director of the Middle East Department at the Russian Foreign Ministry meet in Tripoli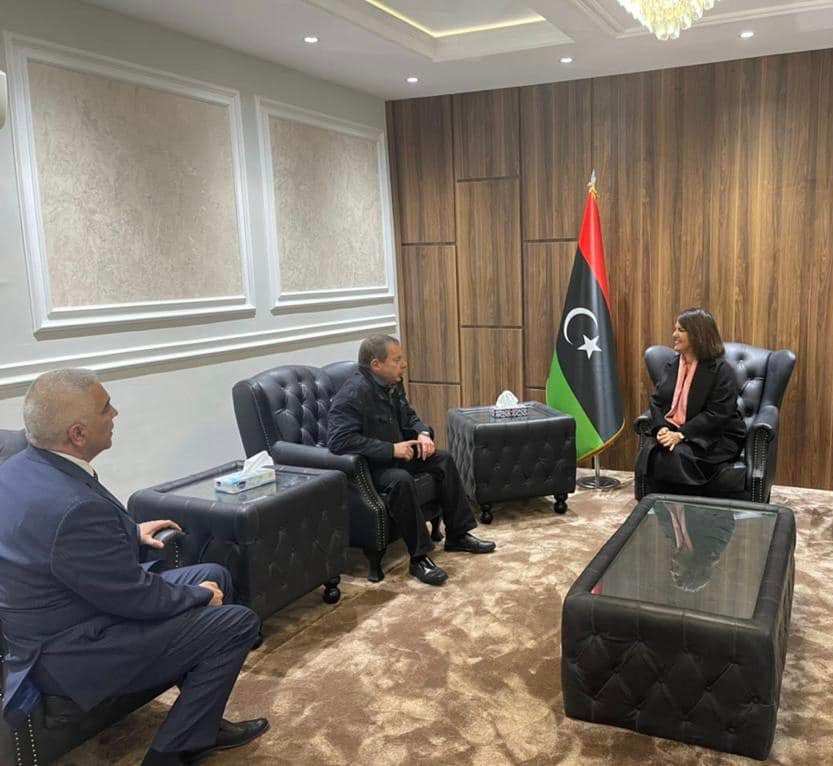 Libyan Cloud News Agency – Tripoli
The Minister of Foreign Affairs and International Cooperation, Najla Al-Manqoush, held a meeting in Tripoli with the Deputy Director of the Middle East Department at the Russian Foreign Ministry, Ivan Molotkov, and his accompanying delegation.
Both sides discussed ways to reopen the Russian embassy in Tripoli and the consulate in Benghazi, in addition to the removal of mercenaries from the Libyan soil.
They also expressed their support for the 5 + 5 Joint Military Committee and its efforts.
Molotkov expressed his country's full support for the Government of National Unity and its efforts to achieve stability in all parts of Libya, in addition to the Russian desire to strengthen cooperation with Libya in all fields.