Political Affairs
Libyan Foreign and Labor Ministers held a meeting to discuss foreign labors and irregular immigration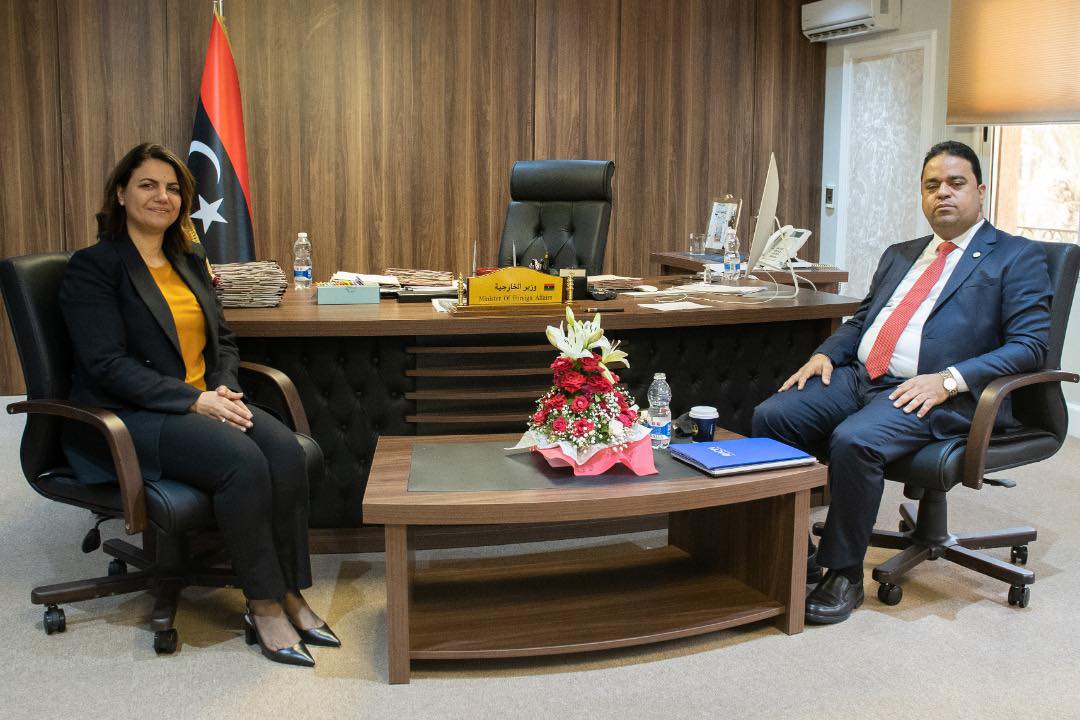 Libyan Cloud News Agency – Tripoli
The Minister of Foreign Affairs and International Cooperation, Najla Al-Manqoush, and the Minister of Labor and Rehabilitation, Ali Al-Abed, held joint discussions in Tripoli.
The two ministers reviewed aspects of cooperation between the two ministries and ways to bring foreign labors to the local market.
They also discussed the problem of irregular immigration and its impact on Libyan national security and the demographic composition of the population.
In this regard, Al-Manqoush indicated that solving the problem of irregular immigration or limiting it lies in the need to intensify the efforts of all countries and international organizations to bring about sustainable development for sub-Saharan countries, and to establish economic projects that provide decent livelihoods in source countries.