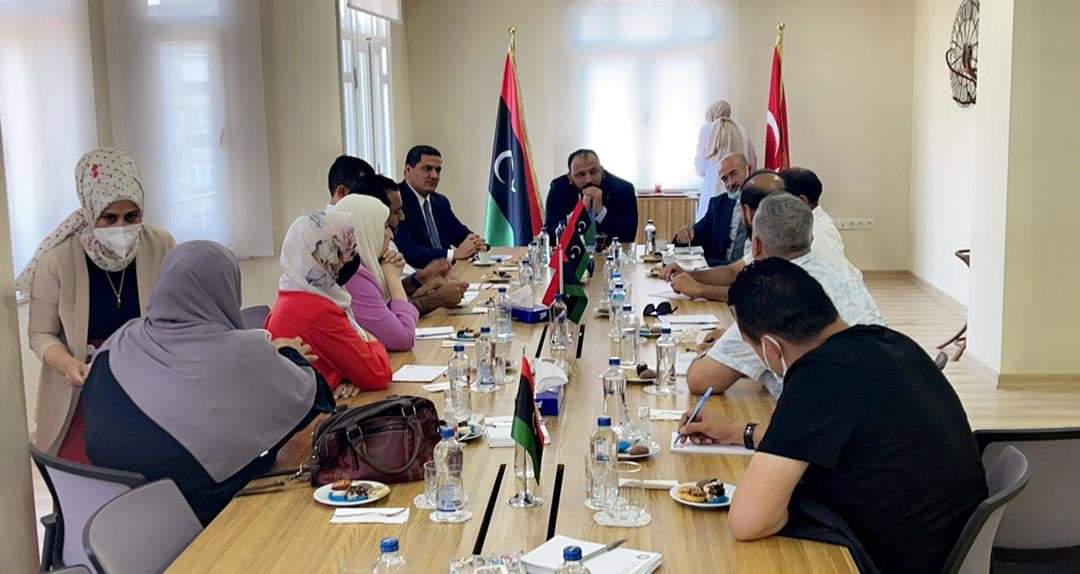 Libyan Cloud News Agency – Istanbul
The Minister of Youth, Fathallah Al-Zani, held a meeting at the headquarters of the Libyan Consulate General in Istanbul with representatives of the Libyan community in Turkey.
During the meeting, the participants agreed to establish the Libyan Youth Council in Turkey to benefit from the economic, social and political initiatives of the Libyan Prime Minister directed to the Libyan youth.
The Libyan Chargé d'Affairs in Ankara and the Libyan Consul General in Istanbul attended the meeting.