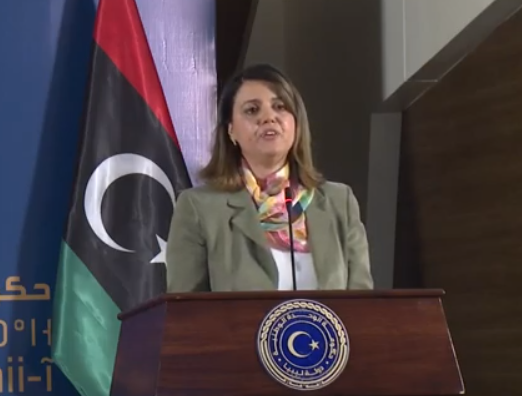 Libyan Cloud News Agency – Tripoli
The Minister of Foreign Affairs and International Cooperation, Najla Al-Manqoush, conducted a phone call with the Tunisian Minister of Foreign Affairs, Othman Jerandi.
During this phone call, Al-Manqoush expressed the sympathy and solidarity of the Libyan people with the Tunisian people in their efforts to put out the wildfires. She said that Libya is ready to provide assistance to extinguish the fires.
The two sides also discussed the latest developments regarding the epidemiological situation of the Coronavirus in the two countries, and the measures taken to address this pandemic, in addition to the importance of strengthening relations of cooperation and joint coordination in various fields in a manner that serves the common interests of the two countries.